Munich is the wealthiest and fastest growing metropolitan economy in Germany. Its GDP per capita is about 80,000 euros, well above the German average of 40,000 euros. Munich has been an economic center since at least 1100, when Henry IV granted the people of Munich the privilege of trading outside the city walls, where markets were held twice a week.
The most important export goods include machinery, pharmaceutical products, vehicles and chemicals. The most important economic sectors in Munich are: Research and development IT, media and creative industries, life sciences, finance and insurance, biotechnology and medical technology.
Munich is home to many of Germany's largest companies (Siemens, Allianz, Münchener Rück) as well as numerous smaller companies.
In 2012, Munich was named the world's most liveable city by Mercer with a quality of life index of 109.1. In 2013, Monocle named Munich the world's most liveable city for the second year in a row. In 2014, Munich was rated the safest city in Germany by the Main-Post newspaper.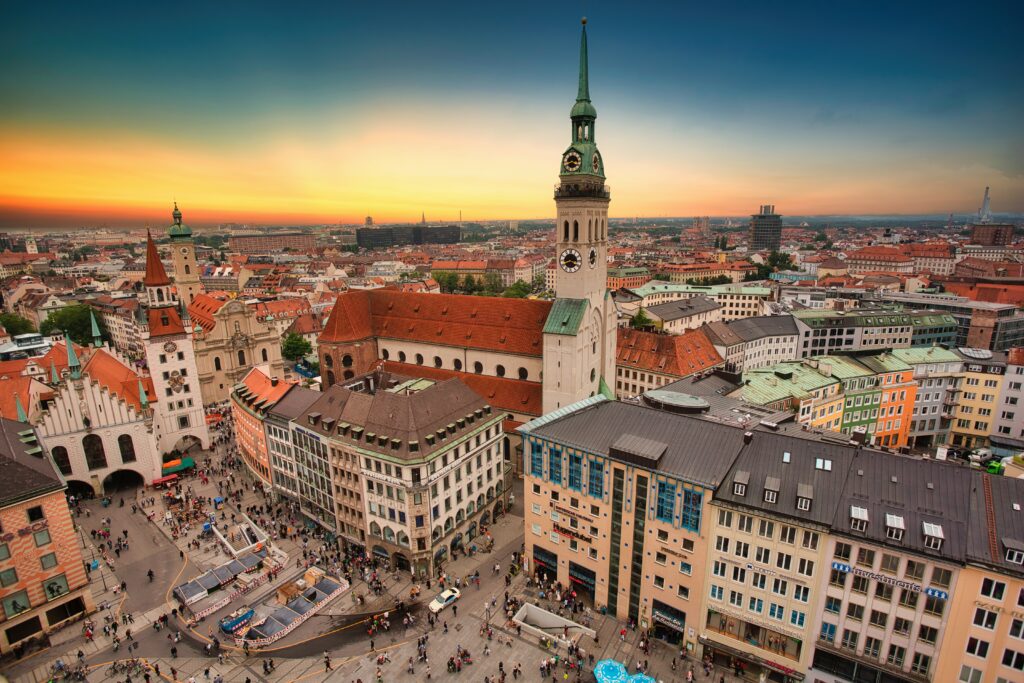 Where is Munich?
Munich is located in the state of Bavaria in southern Germany. The city lies at an altitude of 520 meters above sea level and has a population of 1.4 million people. It is the capital and largest city of Bavaria. As one of the top 10 most liveable cities in the world, Munich center seems to have preserved much of its historic architecture with some beautiful churches and buildings from different eras for residents to enjoy!
A guide to the city
Munich is a city full of culture, history and one of the best beers in the world. When you're in Munich, be sure to check out some of these top attractions:
The Hofbrauhaus: This world-famous beer hall is a must-see for any traveler and a place where locals often go to in Munich. Grab a Bavarian beer (or two) and enjoy traditional German dishes while listening to live music.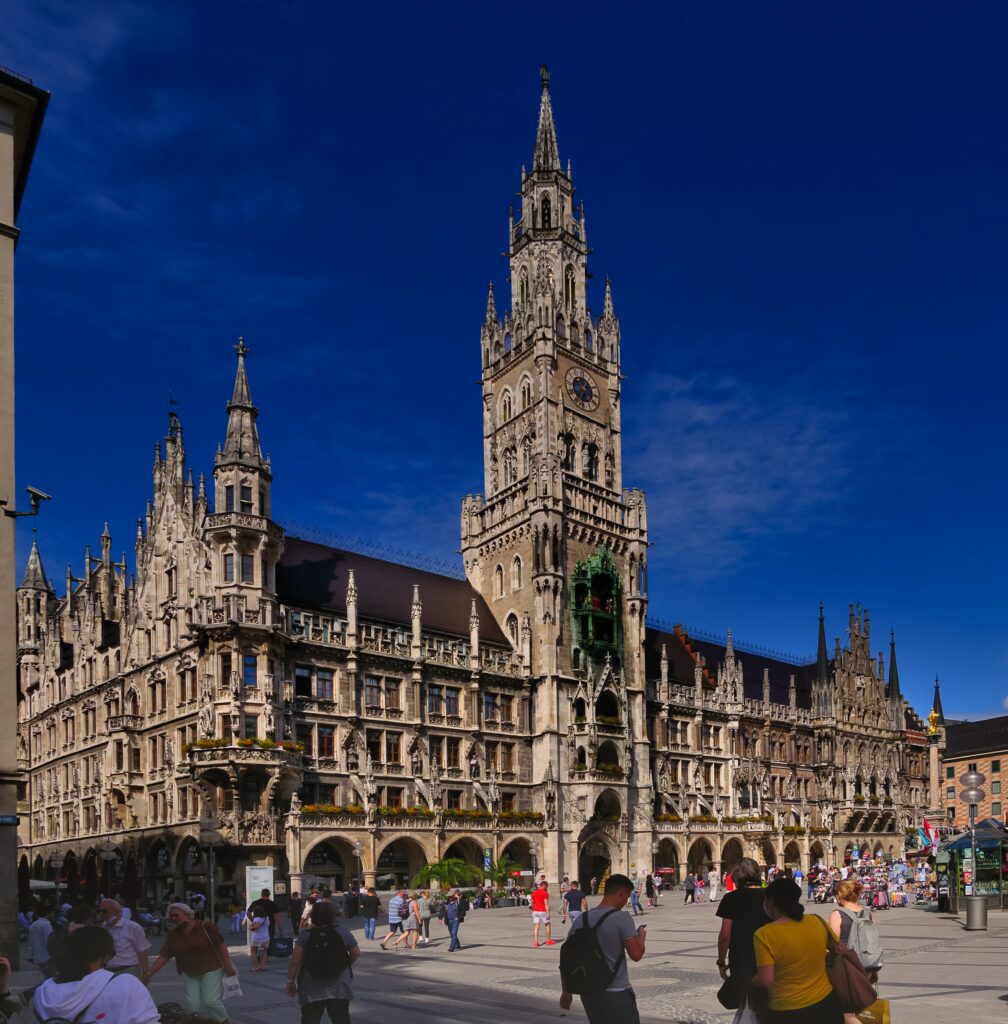 The Glockenspiel am Marienplatz: This popular tourist attraction is located in the heart of downtown Munich. The Glockenspiel consists of 43 bells and 32 life-size figures that recreate two historical events from the 16th century.
The English Garden: This large public park is the perfect place to relax and enjoy nature while in Munich. The English Garden is home to numerous monuments, ponds, and even a surfing wave on the Eisbach.
What would Munich be without the famous Oktoberfest?
The Munich Oktoberfest is a famous festival in the city of Munich. The event takes place every year between the end of September and the beginning of October. The most important part of the festival is definitely the beer consumption. The locals celebrate this great cultural, gastronomic and oenological tradition with about 6 million visitors from all over the world drinking beer for 14 days.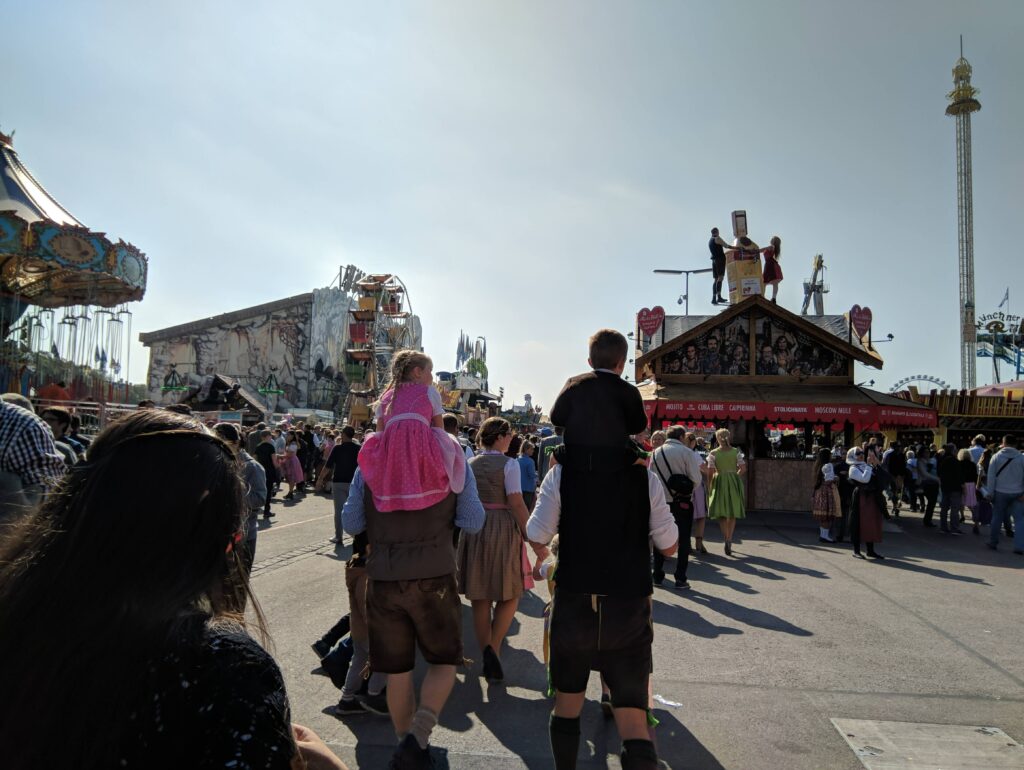 As you can imagine, there are plenty of entertainment options at Oktoberfest: musical performances, amusement rides, food stalls with traditional German cuisine, souvenir stores and much more! Oktoberfest is sometimes referred to as the "largest folk festival in the world." So it's no wonder that it has become an integral part of Bavarian culture and heritage.
Oktoberfest is a great opportunity to drink German beer and have a good time with friends, but it's about much more than just drinking. It's about celebrating Bavarian history, culture, food and traditions.
Transportation and traveling
Public transport in Munich is quite well developed. The city has an extensive public transport system with two subway lines, five S-Bahn lines, streetcars, buses and regional trains. It is operated by the MVG – Münchner Verkehrsgesellschaft mbH.
Fares are not too expensive (about 2 euros per ride), but you can save a bit if you buy monthly or weekly tickets that cover all public transport in the city area. If you want to ride for free, just use one of the many bike rental stations located throughout the city center – the first 30 minutes are free! You will probably only need the bikes to get from one station to the next, as there are many stations close to each other.
If you are only in Munich for a short time, you can buy a day pass that allows you to use all public transport for a whole day without any restrictions. This is a good option if you want to explore different parts of the city or if you plan to see many sights.
Munich is well connected to the rest of Germany and Europe through an extensive network of highways, freeways and railroads.
The city has one airport, Munich Airport, located about 28 kilometers northeast of the city center. It is a hub for Lufthansa and Star Alliance partners and also serves as a base for low-cost carriers Eurowings, Germanwings, TUIfly, Ryanair and easyJet.
Munich Airport's new Terminal 2 has been fully operational since April 2012, replacing Terminal 1, which had reached full capacity. The airport is served by a variety of ground transportation options.
A second smaller airport, Augsburg Airport, is located about 60 km from Munich in the state of Bavaria. It is used for charter and cargo flights and also serves the nearby cities of Augsburg and Memmingen.
Deutsche Bahn operates long-distance trains to Munich from many other European cities via the German rail network or the international ICE high-speed train service. The city is also connected to other cities in Germany and Europe via Deutsche Bahn.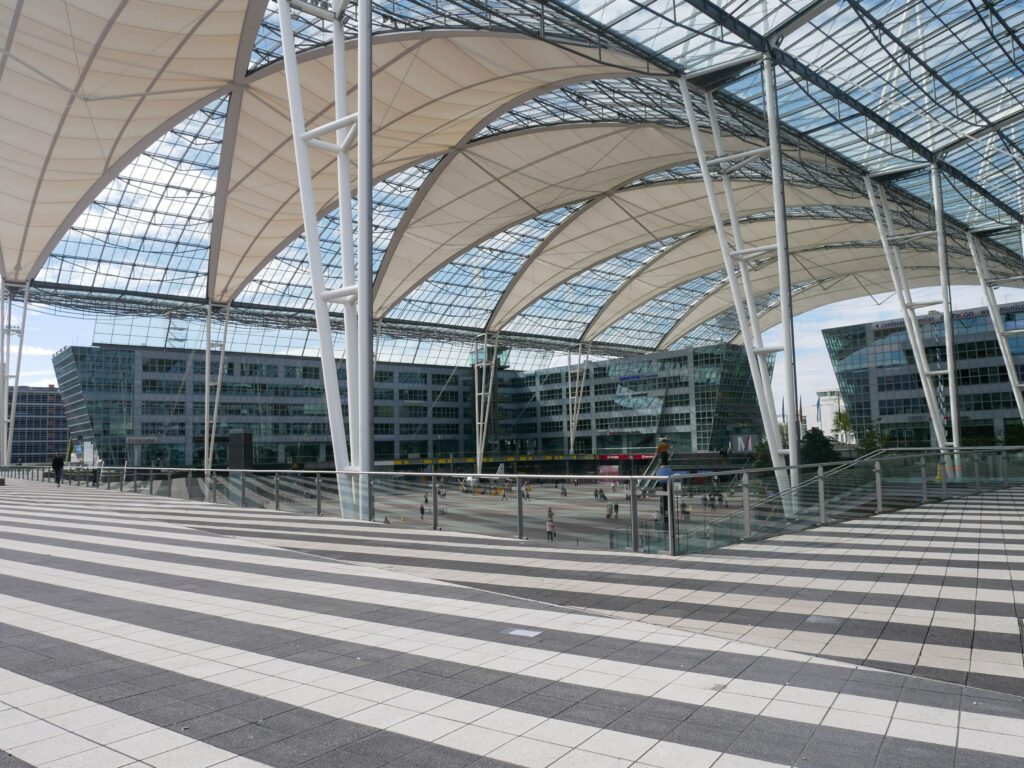 Munich is one of the best connected cities in Europe. Thanks to the well-developed highway, expressway and rail network, the city is easily accessible from anywhere on the continent. One of the best routes to the city center is via Munich Airport, which is located just 28 kilometers northeast of the city center.
Munich is located in the southern region of Germany and can be reached by car from other parts of the country via the A8 highway. The journey by car from Frankfurt, for example, takes about four hours. Munich is also well connected to Austria and Switzerland via the A95.
If you are traveling to Munich by car, you should definitely pay attention to the environmental zone introduced in 2008. This zone covers most of the city center and may only be entered by vehicles with a fine dust sticker.
What to see in Munich's surroundings
There is a lot to see and do in Munich's surroundings. Many tourists visit the city for its historical sites and museums, but there are also many outdoor activities to keep residents busy. If you are looking for something different, take a day trip to one of the many surrounding towns or villages. In the winter, you can go skiing or snowboarding in the nearby Alps, and in the summer, there are countless hiking and biking trails to explore.
The Bavarian capital is rightly considered the most beautiful city in Germany and is a great place to visit. But if you want to escape the city and head to the countryside, there are some wonderful options on your doorstep.
1. Cycle through the Ebersberg Forest Park
The Ebersberg Forest Park offers residents more than 70 km of biking, hiking and jogging trails over rolling hills and valleys with breathtaking views of the Bavarian Alps in many directions. If you want something more adventurous, try one of the mountain bike trails.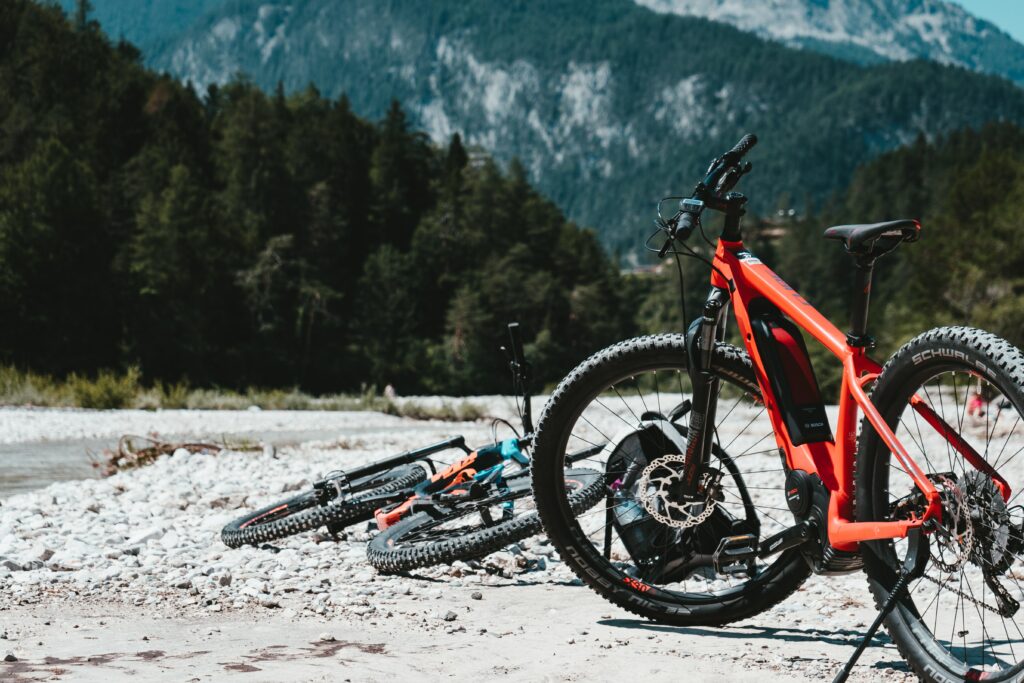 2. Visit the Chiemsee Lake District
Lake Chiemsee is a beautiful lake in Bavaria, about an hour south of Munich. Because of its size (it is the third largest lake in Germany), it is often referred to as the "Bavarian Sea". The area around the lake is beautiful, and there are many activities to keep you busy, such as swimming, sailing, windsurfing, and stand-up paddle boarding.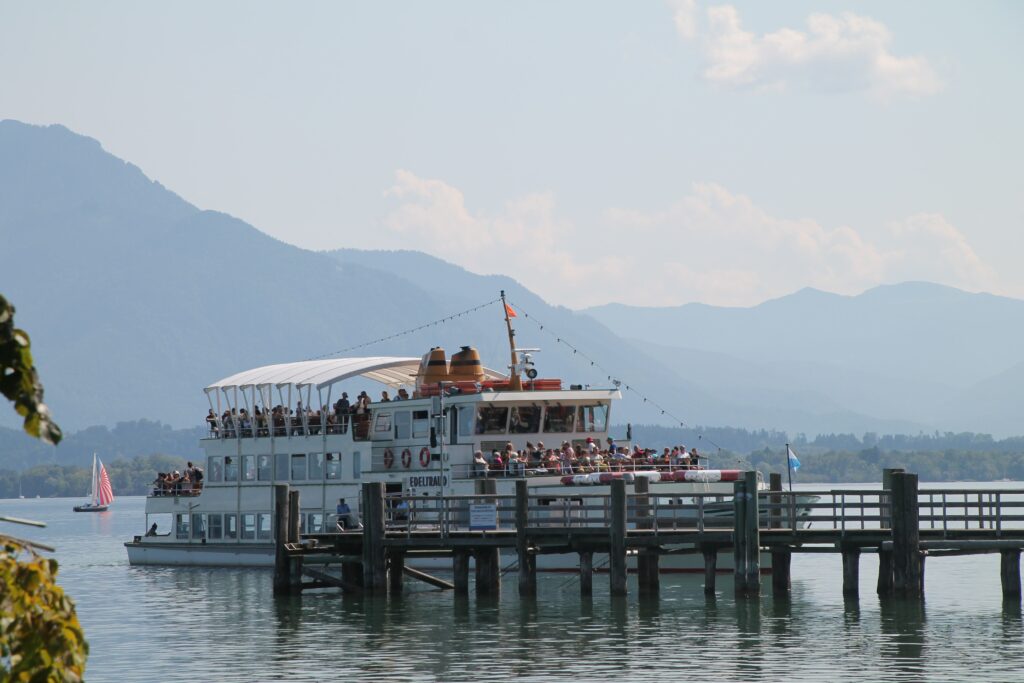 3. A Hike in Berchtesgaden National Park
Berchtesgaden National Park is one of the most popular nature parks in Germany. It is located in the southeastern corner of Bavaria and offers breathtaking views of the Alps and Lake Königssee. It is also home to Germany's highest mountain, the Watzmann (2,713 m).
4. Skiing in Garmisch-Partenkirchen
The largest ski resort in Germany is located in Bavaria, about 90 minutes by car from Munich. Here you will find a variety of slopes for skiing, snowboarding and cross-country skiing. There are also several options for skiers who prefer terrain parks or night skiing.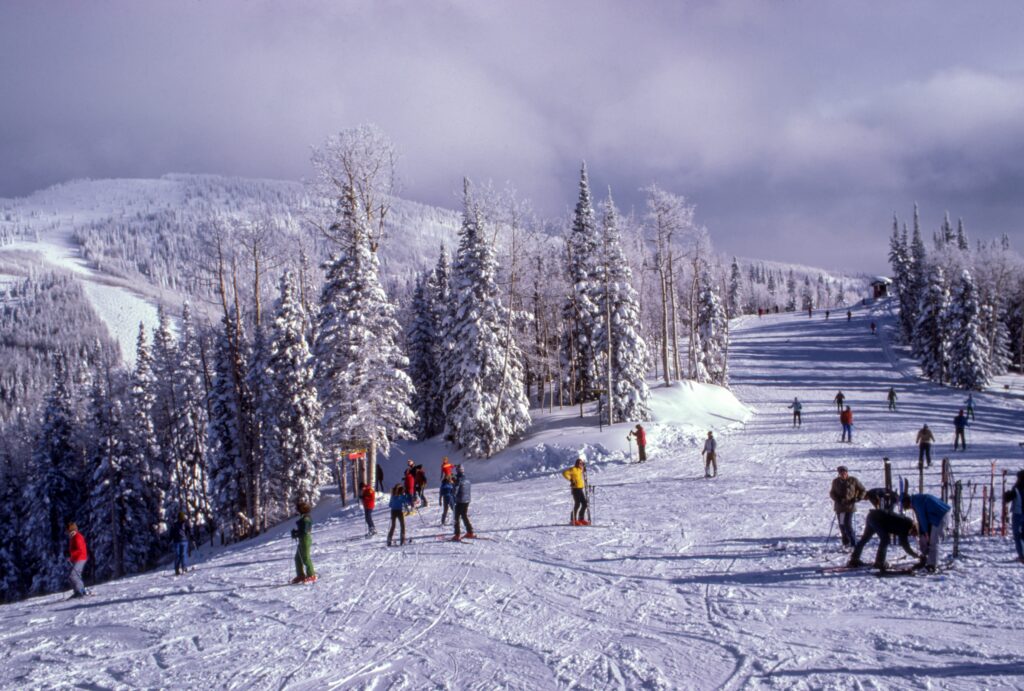 5. Canoeing on the Isar River
The Isar River is a tributary of the Danube and flows through the heart of Munich. It is a popular place for canoeing, especially in the summer months when the water level is high enough. There are several companies that offer canoe rentals and guided tours.