Hamburg is a city in Germany that is best known for its port. The city has a rich history and is home to some of the country's most famous landmarks, including the Reeperbahn and the well known "Hamburger Michel".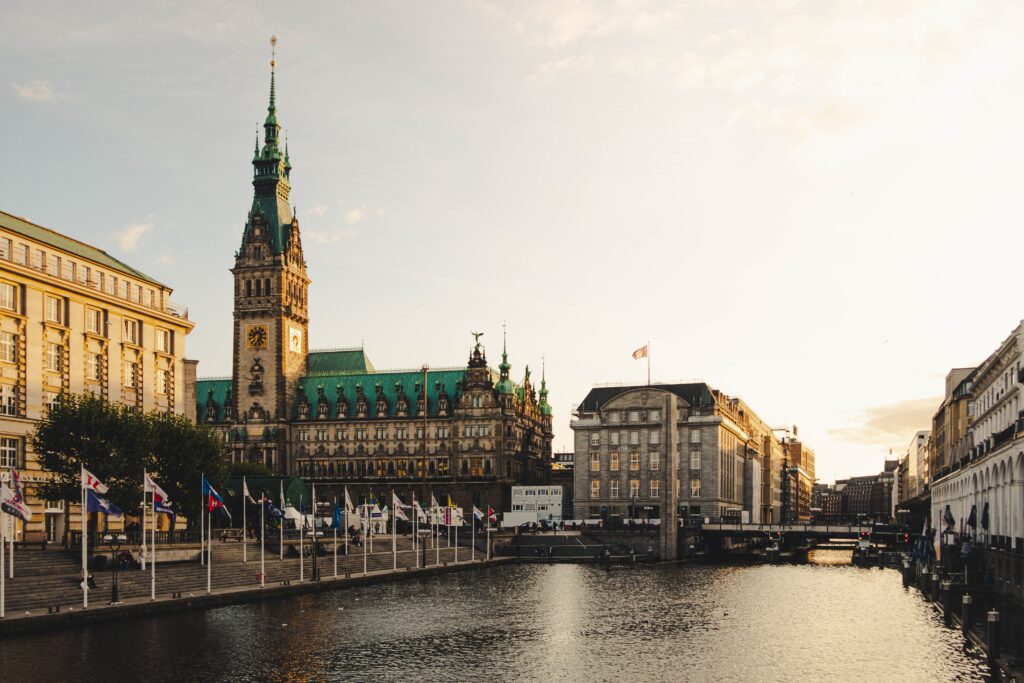 There are many reasons to move to Hamburg, including its strong economy, top-notch education system, and vibrant culture. Hamburg is also a great place to live if you are looking for an affordable city with a high quality of life. In addition, Hamburg's location between the North Sea and the Baltic Sea makes it an ideal base for exploring Northern Europe.
If you are thinking about moving to Hamburg, here are some of the top reasons why Hamburg might be the right choice for you:
1. Economic opportunities
Hamburg is one of Germany's leading economic centers with a wide range of industries offering many employment opportunities. The city is home to major companies in banking, finance, shipping and media, as well as world-renowned companies in the engineering, chemical and pharmaceutical industries.
2. Education
Hamburg is home to several top-notch universities, including the University of Hamburg and the Hamburg University of Applied Sciences. Whether you are pursuing a bachelor's or master's degree, you will find a wide range of courses at these institutions.
3. Culture and entertainment
From stages like the Elbphilharmonie to museums like the Museum für Kunst und Gewerbe (Museum of Arts & Crafts), Hamburg has a wealth of cultural offerings for visitors and residents alike. The city also has a lively nightlife with a variety of bars, restaurants and clubs. In addition, outdoor enthusiasts can enjoy hiking, biking and kayaking on the city's numerous canals.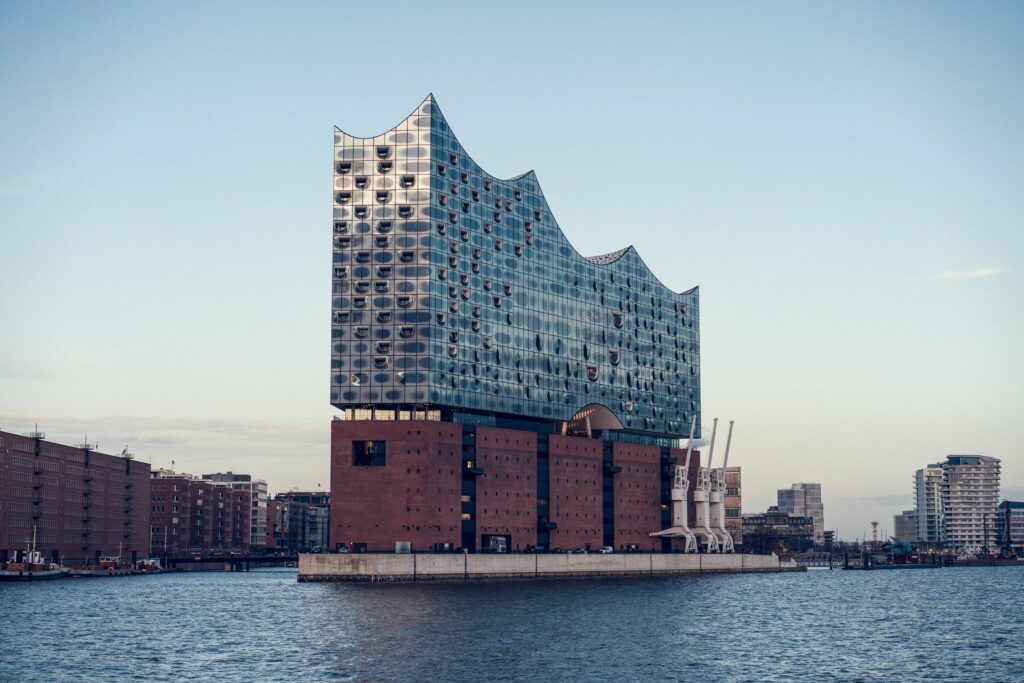 4. Quality of life
With its beautiful green spaces, rich cultural offerings, thriving economy and easy access to the water, Hamburg offers its residents an excellent quality of life. Whether you are a young professional or a family looking for more space, Hamburg is an ideal place to settle down.
With its strong economy, top-notch universities, and diverse cultural scene, Hamburg is definitely worth exploring when you're deciding on a new place to live.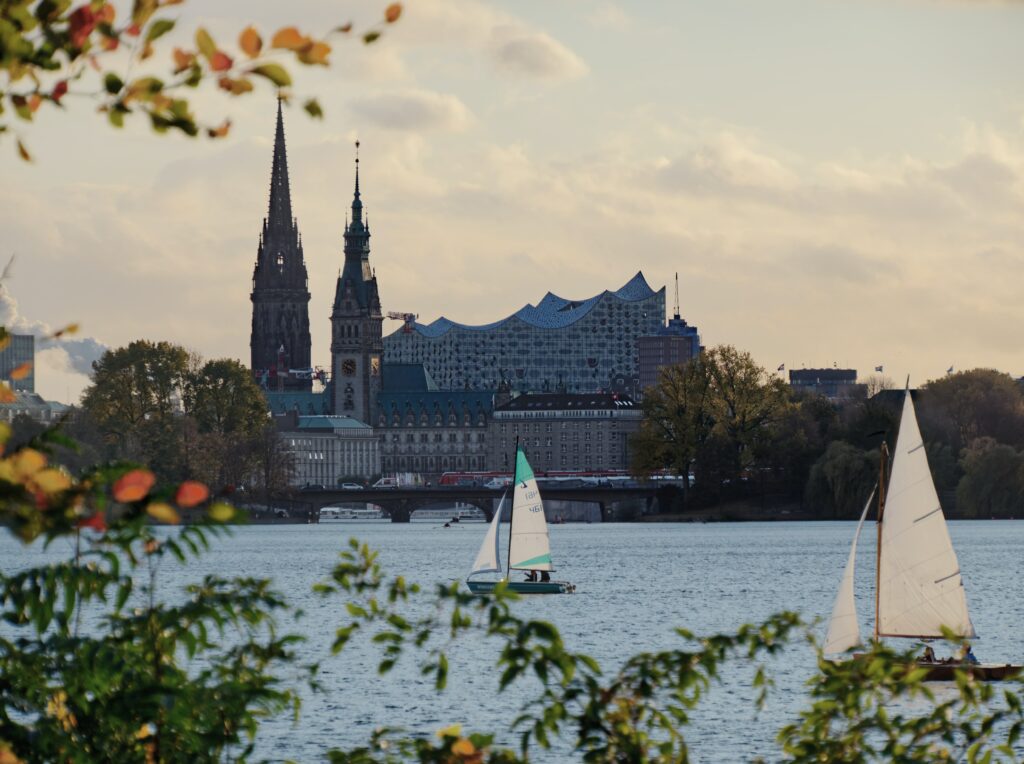 Where is Hamburg?
Hamburg is located in the north of Germany, on the banks of the Elbe River. It is an important commercial and industrial center. The city has more than 1.8 million inhabitants and is the second largest city in Germany. Hamburg is also the 8th largest city in the European Union.
The city is divided into several districts, which in turn are subdivided into neighborhoods. When choosing a place to live in Hamburg, it is important to consider which district you would like to live in and what type of neighborhood you prefer. Some neighborhoods are more vibrant and exciting than others, while others may be quieter and less urban. There are also many different types of neighborhoods, from historic to modern, family-friendly to student-oriented.
In general, many of the quieter, more suburban neighborhoods are located in the suburbs or on the outskirts of the city, while the more vibrant and exciting neighborhoods tend to be located near the city center.
City Guide
The city has a rich history as well as culture and is a popular tourist destination. There is so much to see and do in Hamburg that it is hard to know where to start.
One of the best ways to explore Hamburg is by taking a city tour. There are several different tours so you can find one that suits your interests. You can opt for a boat tour on the Elbe River, a walking tour of the city's historic districts, or even a culinary tour. This will take you to some of the best pubs and restaurants in Hamburg.
Another way to discover Hamburg is to visit its many museums. For example, the Hamburger Kunsthalle (Art Museum) or the Miniatur Wunderland, which is one of the largest model train layouts in the world.
Of course, a visit to Hamburg would not be complete without spending some time in the city's beautiful parks and gardens. The Park "Planten un Blomen" is a popular destination for families, with playgrounds and interactive water games for the kids. Another great park is "Hagenbecks Tierpark", a Zoo with animals from all over the world in an open-air zoo.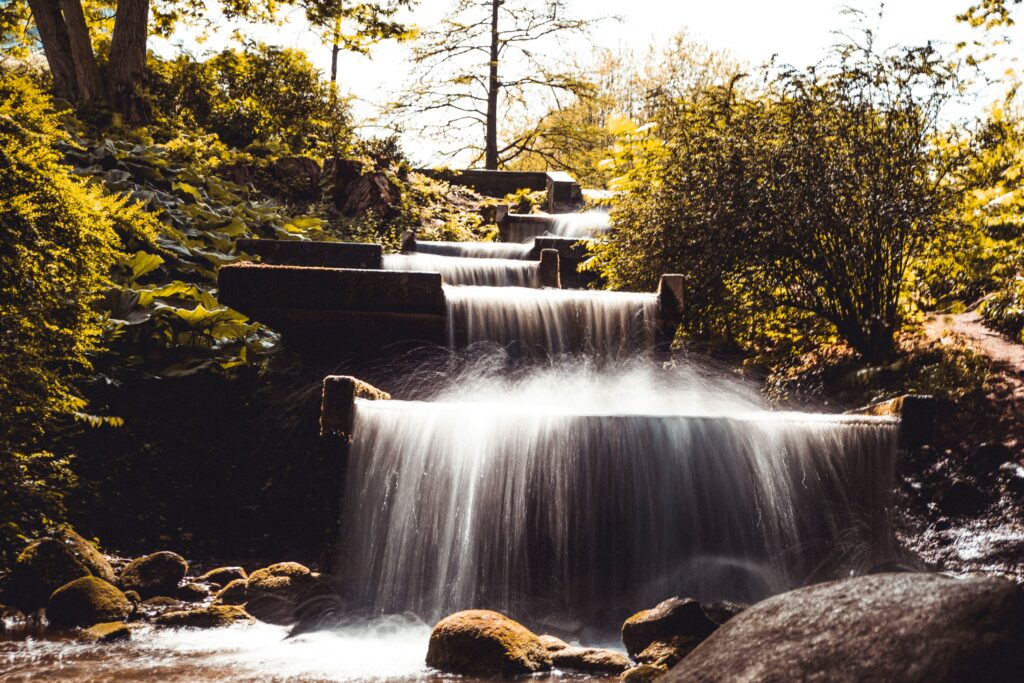 If you want to get to know Hamburg, we have summarized the main attractions in the city:
1. St. Michaelis Church – This historic church is located in Englische Planke 1, at the Corner to Ludwig-Erhard-Straße and offers visitors a breathtaking view of the surrounding area from its bell tower. It was built in the 18th century and is one of the most important baroque buildings in north Germany. The Church is very well known under the Nickname "Hamburger Michel".
2. Elbphilharmonie – This concert hall is located on the banks of the Elbe River and offers visitors the opportunity to see some of the world's finest classical musicians. The beautiful glass facade offers panoramic views of the river and the city.
3. "Planten un Blomen" – This large park is located in the center of Hamburg and is a great place to relax or take a walk. It features a beautiful rose garden, an open-air theater, and a Japanese garden.
4. Speicherstadt – This historic district is located in the area between "Baumwall" and "Oberhafen" in the street "Am Sandtorkai" with several small side streets. The "Speicherstadt" is home to many of one of Hamburg's most popular museums and historic sites. It was built in the late 19th century and it is the largest warehouse complexes in the world which is under monument protection since 1991.
5. Alstersee – This lake is located at "Jungfernstieg" between "Ballindamm" and "Neuer "Jungfernstieg" and offers visitors a great place to relax on the shore. The Alster Lake, which is separated from the Inner and Outer Alster by the "Lombardsbrücke" and "Kennedybrücke", is one of the most popular visitor magnets in Hamburg.There are also several cafes where you can sit outside and enjoy a refreshing drink while watching the boats go by on the water.
Take a walk through the historic center of Hamburg, which is full of old buildings and monuments. Go shopping in the elegant Jungfernstieg district, popular with locals and tourists alike. Or visit the harbor area and take a ferry ride where you can see the city from a different perspective.
Hamburg is a wonderful city with so much to do and see. Whether you are interested in history, culture, shopping or just relaxing in the park, no matter what kind of activities you like, Hamburg has something for everyone!
Transportation and traveling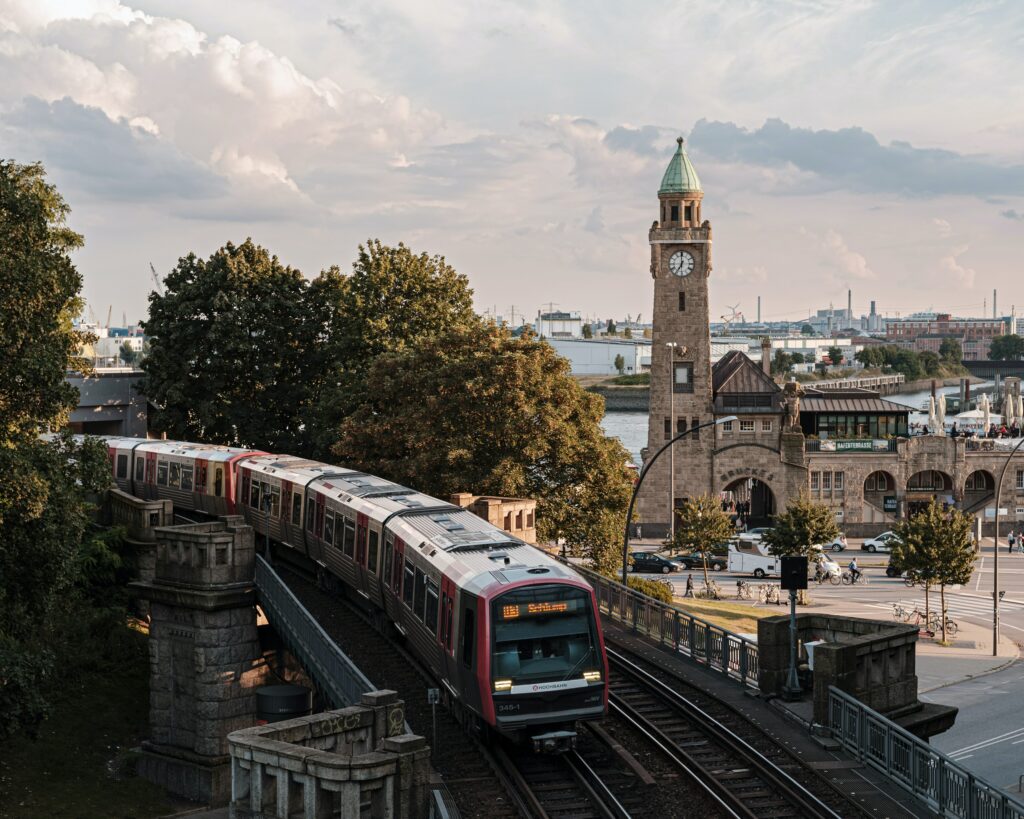 Public transportation in Hamburg is extremely efficient and reliable. The city has an extensive network of buses, subway and commuter trains that make it easy to get around. There are also a number of ferries that run between the city's various destinations. Hamburg has a thriving business community and is known as a leading international port city.
The city of Hamburg is known in Germany as "the gateway to the world". There are many ways to travel from Hamburg. One popular option is to travel by train. The train station is located in the city center. If you want to travel to other parts of Europe, the train is a good option because it is usually cheaper than flying and the scenery is great.
Another popular way to travel from Hamburg is by car. The roads in Germany are usually well maintained, so it is easy to get around by car. However, keep in mind that some roads can be quite narrow and crowded, especially during rush hour.
Hamburg is well connected to the rest of Europe by plane, train and bus. Hamburg Airport is located about 8 kilometers outside the city center, and there are several ways to get to the city.
The airport is located in the Fuhlsbüttel district of the city. The airport is a hub for Condor and Lufthansa, and also offers scheduled flights to major European destinations.
The S-Bahn is the fastest and most direct way to get from the airport to the city center. Trains leave every 10 minutes and take about 25 minutes to reach the main station.
What to see in Hamburg's surroundings
Some of the most popular destinations near Hamburg are the port city of Kiel, the medieval city of Lübeck and the seaside resort of Heiligendamm. Kiel is about an hour's drive from Hamburg and is home to a large naval base and the headquarters of the German Navy. It is also known for its beautiful marina and numerous museums.
Lübeck is about half an hour from Hamburg and has a picturesque medieval city center with historic cobblestone streets, quaint stores, restaurants and cafes. Heiligendamm is located on the Baltic Sea coast and offers its visitors a magnificent view of the surrounding countryside. It also has several beautiful beaches where you can swim or just relax in the sun.
Also worth a visit is the Elbe delta, which offers a beautiful natural landscape and invites you to go hiking and camping.