How to catch more FSBO property leads
Among all competitors, our real estate software is the one that shows the larges amount of private seller properties, coming from multiple sources and offering the most complete information. Use CASAFARI to gather FSBO property leads and reduce your cost with real estate marketing!
Receive early in the day the properties for sale by the owner that were put on the market, by email. With these alerts you will save time, sparing hours of manual searches for new additions to the housing market.
Control your property portfolio and ensure exclusivity with alerts that monitor the properties online.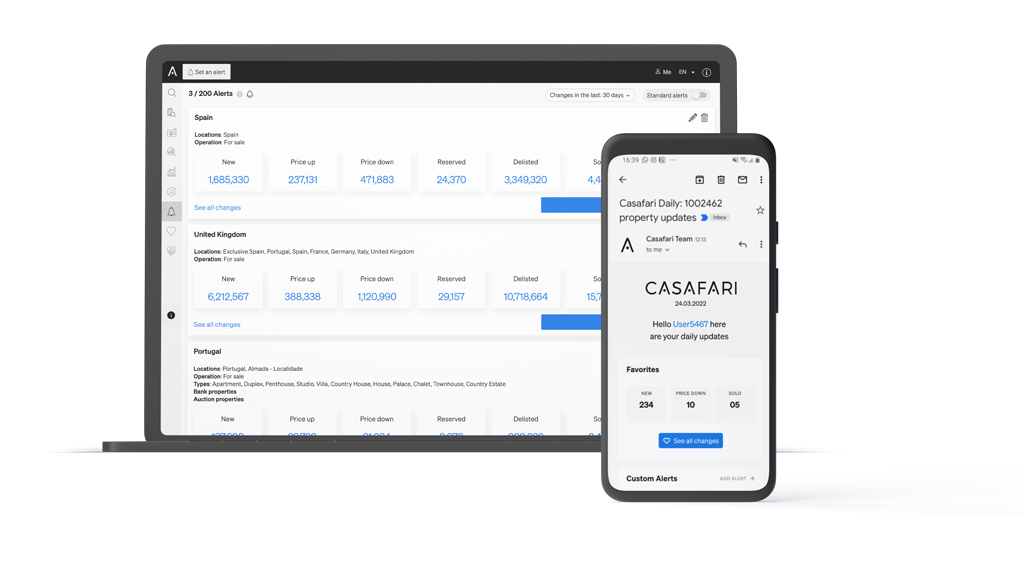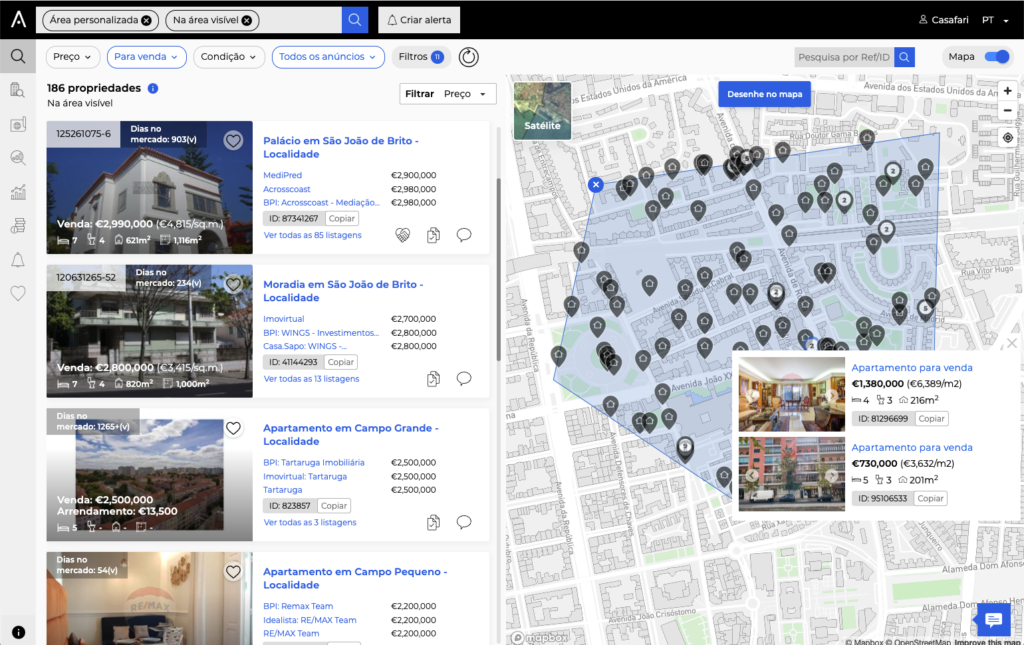 With an appropriate Property search
Have access to all properties for sale by the owner in a single page with just 2 clicks. The search filters and property history enrich and substantiate the work of the estate agent.
Estate agents that work with CASAFARI have higher revenues because they can access the largest number of FSBO property leads through our platform.
With a property valuation calculator that qualifies and converts real estate leads
Offer a free property valuation online through a microsite and gather qualified FSBO property leads. Allow the microsite to work for you, effortlessly generating real estate leads, both for sale and rent, 24 hours a day.
Your prospecting results can increase up to 30% a month with this solution, reducing the price per lead and avoiding unnecessary expenses with ineffective real estate marketing.