Martim Moniz is a diverse and contrasting neighborhood which satisfies the cultural needs of every person. It lies in the heart of Lisbon and is perfectly connected to other areas as well as the airport, hence it is one of the preferred locations to live in Portugal's capital. In addition, Martim Moniz property selection offers a nice variety of apartments.
Martim Moniz, in Lisbon – A 360
°

Turnaround

A couple of years ago this area was renovated and is now a safe neighborhood which benefited from governmental investments. Leaving behind its earlier reputation of an impoverished part of Lisbon, Martim Moniz is a most-convenient area to live in.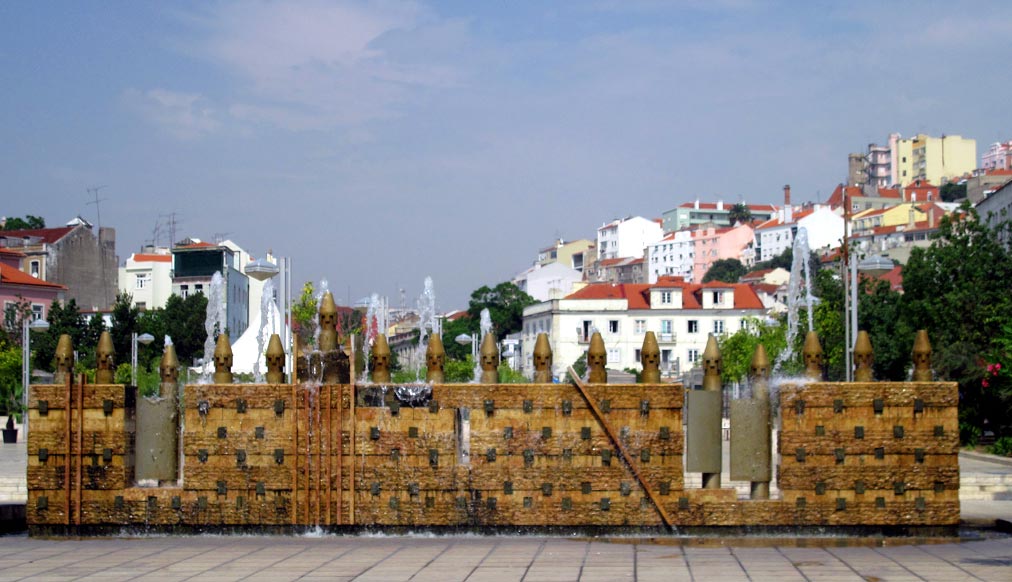 Praça Martim Moniz. Photo by Morgaine via Flickr
Brave Knight meets Chinatown
The name of the multicultural hotspot traces back to a noble knight of the Christian Invasion Force during the Siege of Lisbon. According to the legend, Martim Moniz saw that the Moors were closing the doors of São Jorge Castle.
He then led an attack to the doors and sacrificed himself by putting his body in the doorway so that the enemy could not close the doors completely. This heroic act saved enough time for the rest of the soldiers to secure the door and conquer the castle.
The area features plenty of Chinese as well as Indian grocery stores, mini-markets, and takeaways, evoking a 'chinatown-feeling' and making you forget that the country you are in is not Portugal, but rather India or China.
At Praça Martim Moniz, overlooked by São Jorge Castle, you will find the Mouraria shopping center which apart from the usual stores features small African and Indian shops. These stores offer a huge variety of exotic spices but also the traditional Piri-Piri.
Food heaven & Festival-Playground
The now polished square is the hotspot of Martim Moniz. It hosts a 24 hours market called Mercado de Fusão ("Fusion Market"). Here, tradition meets the Zeitgeist—DJs and other live acts are playing their music while the locals enjoy food with a cold beer after a long workday. Let the kids run around playing and enjoy a worry-free evening with cool drinks.
You will find a lot of delicious and diverse food here. From Portuguese regional specialties, like Bolo do Caco, to Chinese dumplings, sushi, and even African food.
Not only food-aficionados, but festival-enthusiasts will enjoy this colorful neighborhood. In March you can celebrate the end of winter and attend the local Holi festival. If this, however, should be too wild for you, there is also the Chinese Year Celebrations taking place in February.
Martim Moniz offers various activities for children and plenty of places for playing football, which is more difficult to find in other areas.
Properties at Martim Moniz, Lisbon
As Lisbon is booming right now and the real estate market is going up in response, properties in Portugal's capital are becoming more valuable than ever. Martim Moniz property is increasingly becoming more popular while its former reputation fades into oblivion. It is the perfect place for people that value open-mindedness and diversity.
Though prices for lisbonese property already grow for more than one year, it is not too late to invest in an object as the peak of the curve is yet to be reached.
CASAFARI tracks the entire real estate market by aggregating and matching properties from over 30,000 sources. We provide investors and real estate professionals with clean hyper-local data in real time. Our clients get the best investment opportunities and close deals 10x faster.
Hero picture by Dirk Olbertz via Flickr