A Free Property Valuation That Gets You More Qualified Leads
Transform your website into a lead generation machine with the Lead Magnet!
Offer your visitors a free online property valuation while capturing their contact and other relevant details. Make your website work for you 24/7.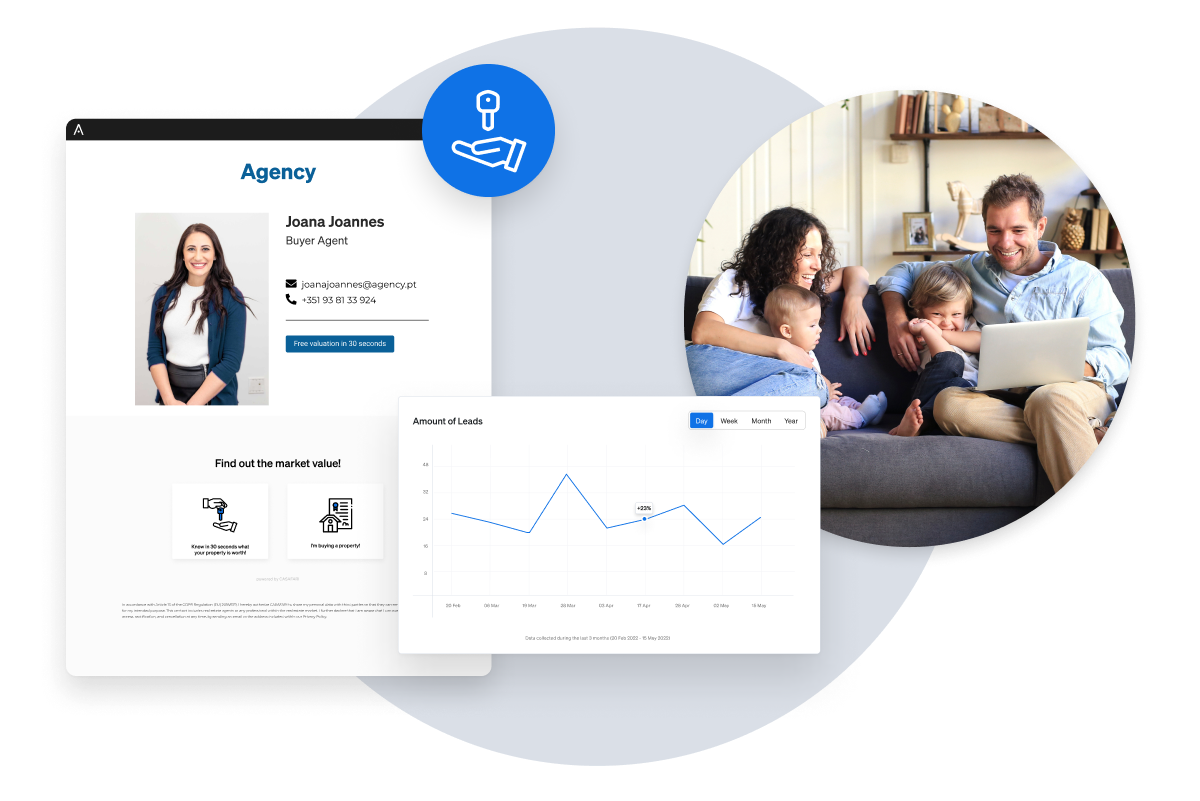 Two Ways You Can Use the Lead Magnet:
1. On Your Own Website
With the Lead Magnet, you can easily offer free property valuations to potential clients visiting your website. Our simple snippet code can be added to your website, giving you the power to attract, capture, and qualify more real estate leads. By offering this valuable service, you'll have a better chance of converting visitors into happy clients.
2. Your Custom Microsite, Your Way
Elevate your digital presence and enhance your professional image with a custom solution that matches your unique branding. Create your own microsite by simply filling in your professional details and watch it take shape instantly. It already includes the Lead Magnet, and can be further customised by our team to suit your specific requirements. This option is perfect if you want to streamline your lead generation process and focus on converting those leads into loyal clients.
Offer Free Property Valuations on Your Website
With the Lead Magnet, you can offer free property valuations to potential buyers, sellers, landlords, or tenants. By capturing their contact information and property details, you'll have a better chance of converting them into clients. A powerful tool for building your client base and growing your business.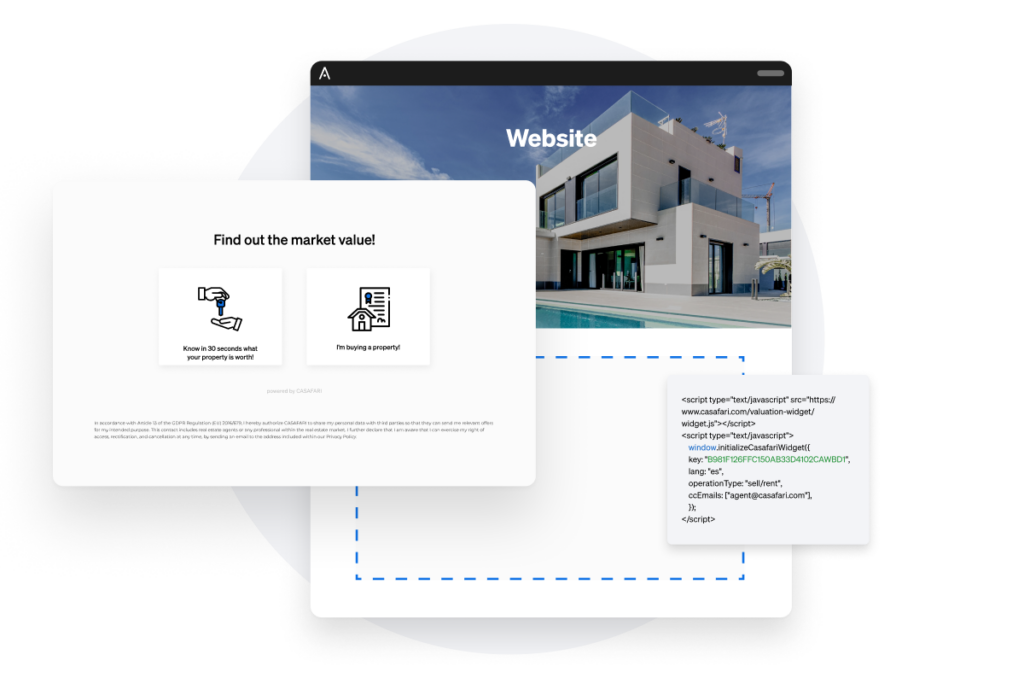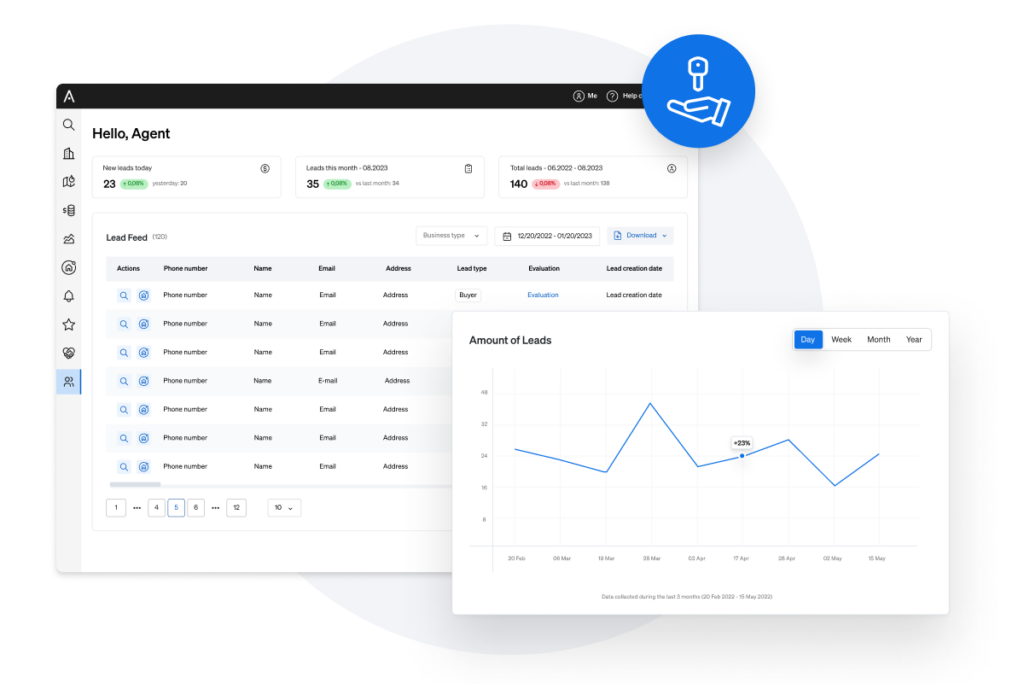 Generate More Leads for Your Real Estate Business
The Lead Magnet is a powerful lead generation tool that allows you to capture the contact information of potential clients who are interested in your services.
By offering a valuable service like a free property valuation, you can attract more real estate leads and grow your customer base.
Enhance Your Reputation and Build Your Brand
By offering a free and valuable service like the Lead Magnet, you can enhance your reputation and build your brand as a trusted and knowledgeable source in the real estate market. This is a great way to establish yourself as a leader and attract more clients.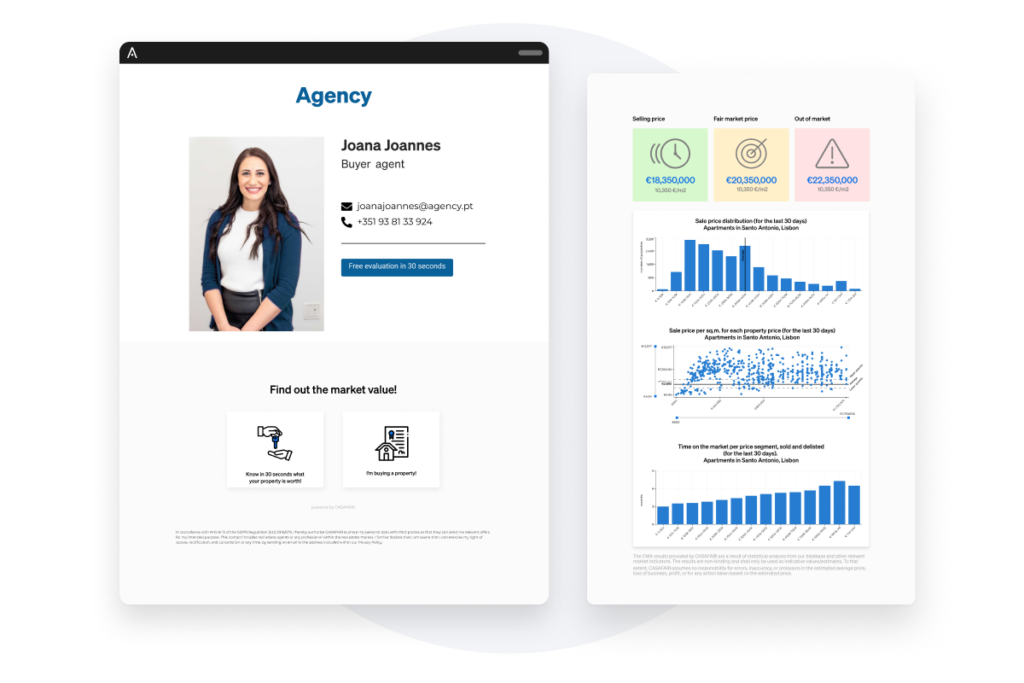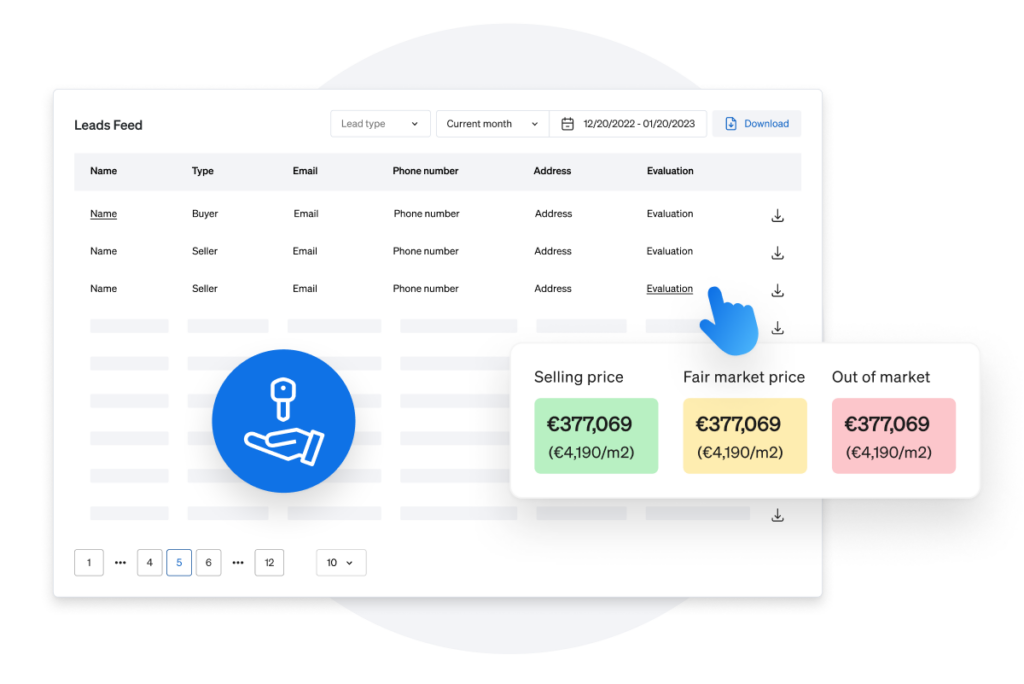 Collect Valuable Data on Potential Clients
In addition to capturing contact information, the Lead Magnet can also collect valuable data on potential clients, such as their property preferences and location, which can be later used to inform your marketing and sales strategies, helping you better understand your target audience and how to effectively reach them.
I generate my leads myself and remain independent of lead sellers. In addition, customers approach me, which makes starting conversations about buying property much more relaxed. Now, my homepage offers a nice added value for visitors.
Ready to try the Lead Magnet?
Request a demo today to learn more about how CASAFARI can help you streamline your lead generation efforts and grow your business.
Don't miss out on this valuable opportunity to generate qualified leads for your real estate business.