If you like to play golf and be surrounded by wealthy neighbours, then elite Bendinat is the right place for you. This popular seaside residential area with 512 inhabitants is located in the municipality of Calvia, on the south-western coast of Mallorca. It is just 10 minutes away from the center of Palma and 3 minutes from the splendid marina of Puerto Portals. This tiny area has a mixture of local traditional residents and foreign prime second-home buyers.
The abundance of luxury villas and penthouses made Bendinat very appealing for home purchase. Properties ranging from €200K to €900K are sold in average for €3,960 per sq.m. The average price for luxury homes in the range of €1M to €5M is €5,780 per sq.m., whereas the upmarket villas that cost more than €5M are sold with the average price of €9,841 per sq.m. There are also unique gems represented in the area for €24M, with the average price of €20,358 per sq.m. 
Price distribution in Bendinat
Price per sq.m. for each property price in Bendinat
This prestigious development has attracted the wealthiest of the international community also because of its ideal location, royal golf club, and a variety of delicious food and organic wines.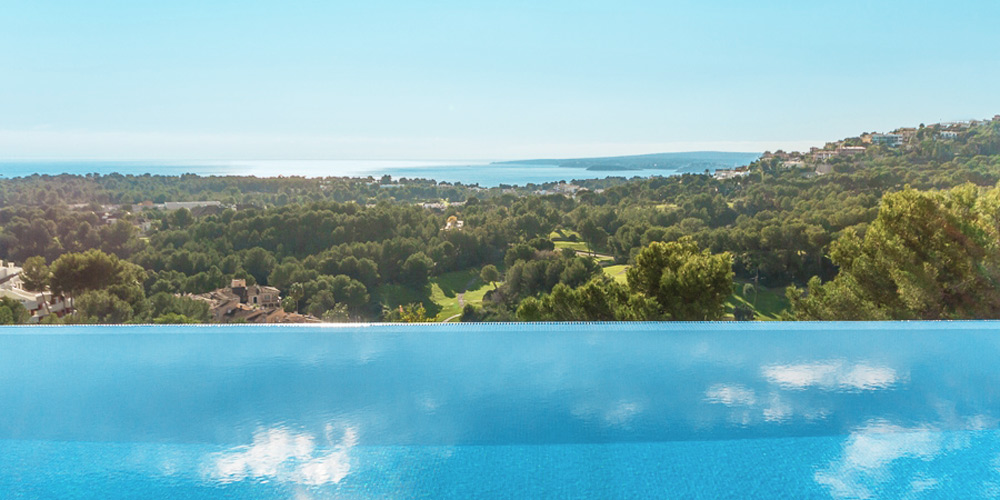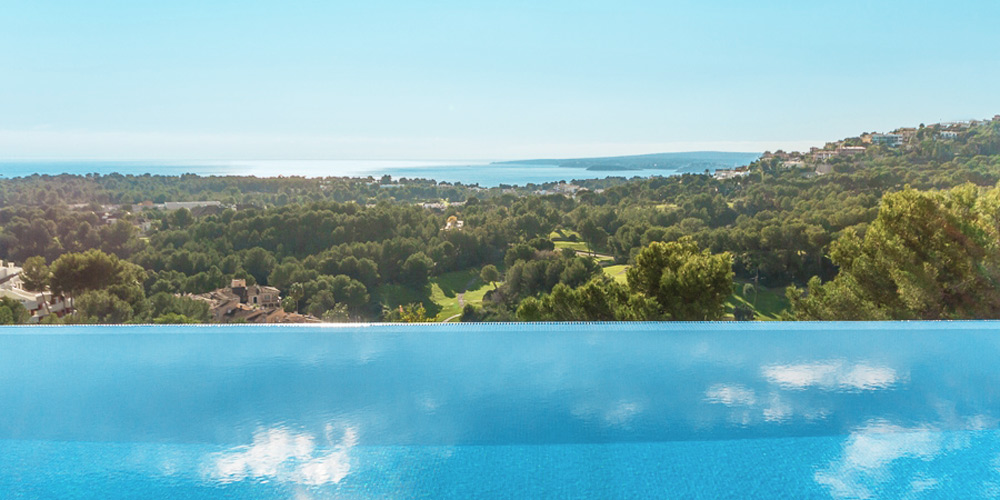 The landscape of Bendinat is characterized by the scenery of a large diversity. You can admire its views of the mountains and the sea, as well as its cultivated spaces, which create a natural environment of a high quality.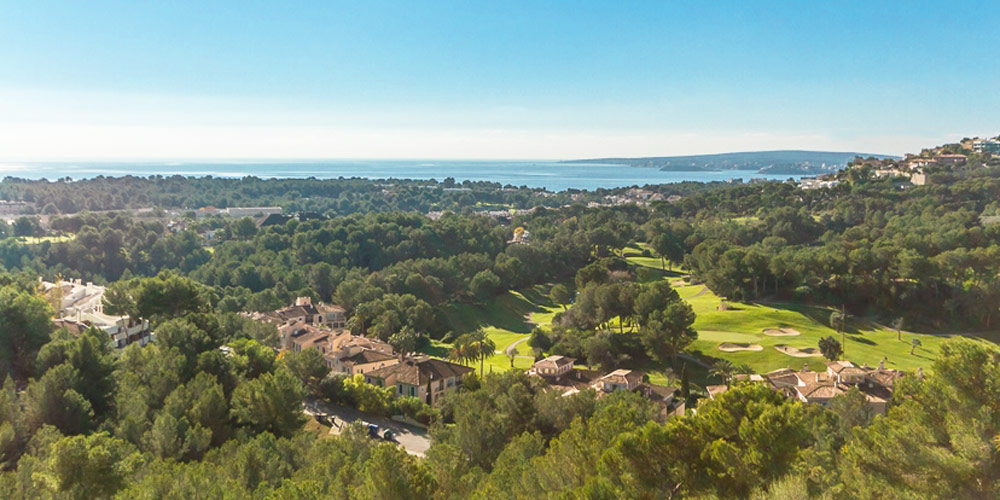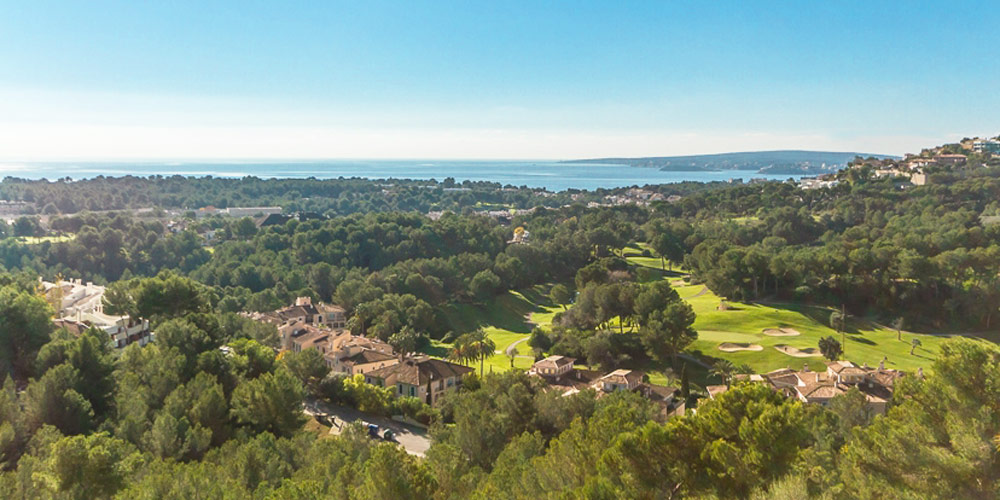 One of the landmarks of this area is Bendinat Castle, which was built in the 19th century in Central European Gothic style. It has had several private owners, including the Count of Montenegro. Today, the castle is still privately owned and is unavailable for visits, but still, it is possible to observe its charm from a distance.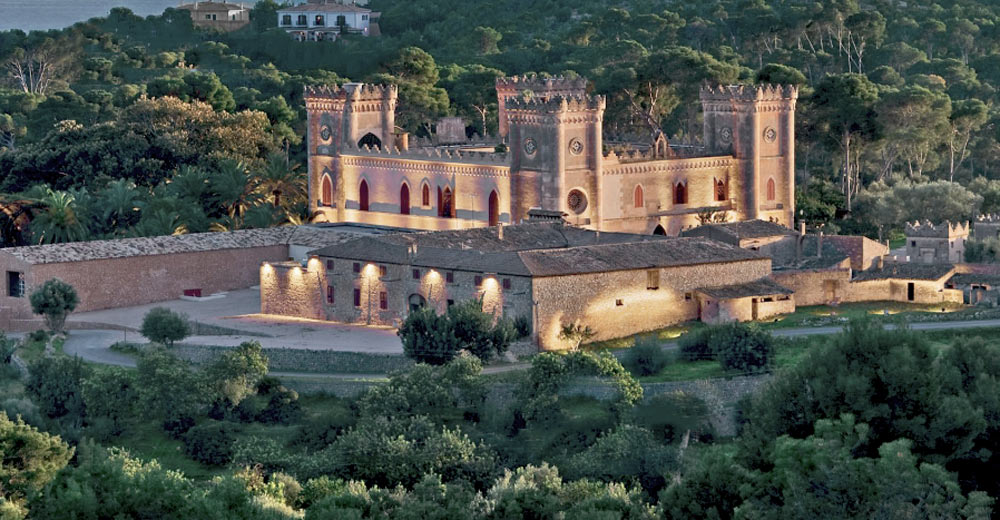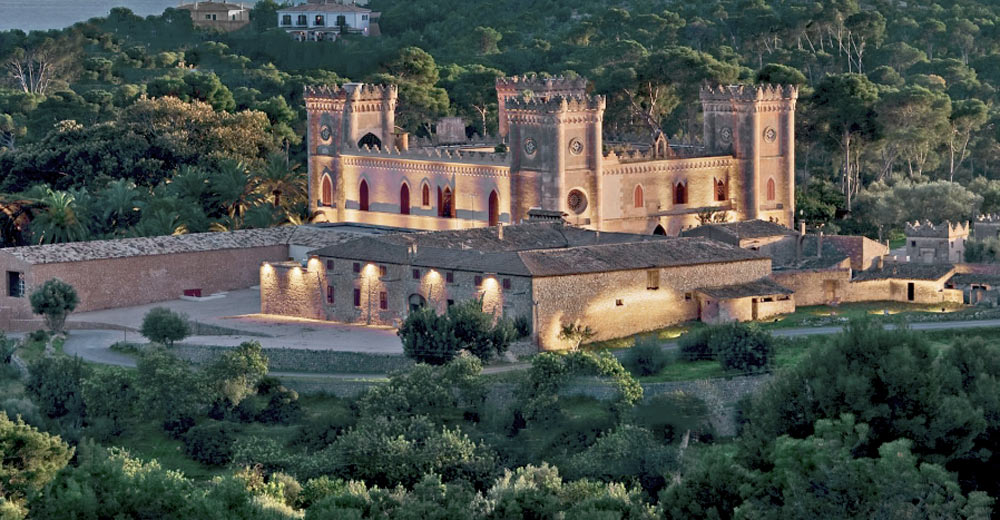 Those, who like to have some peaceful and quiet time at the beach, will enjoy Cala Bendinat. It is a small beach surrounded by pine groves, excellent for swimming in the clear Mediterranean waters, which can be accessed directly from the residential area.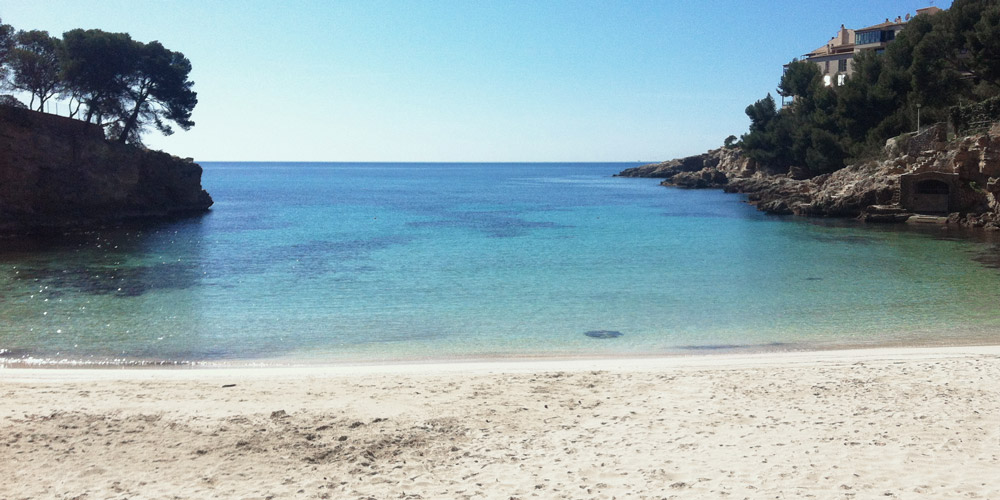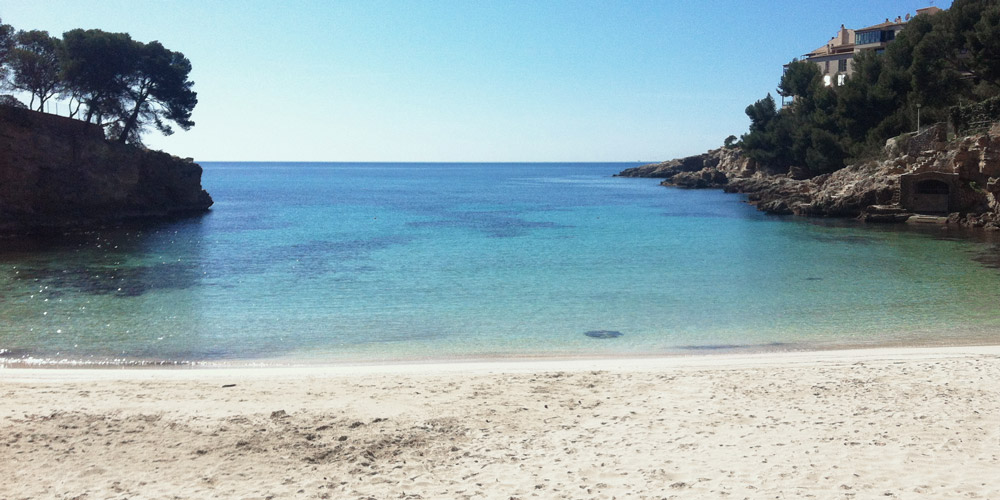 If you are a fan of luxury yachts and boats, you can go to the neighbouring prestigious marina of Puerto Portals to indulge in its upscale atmosphere.

Real Golf club de Bendinat is the 18-hole golf course located in a beautiful wooded valley. It is surrounded by unique villas and offering great facilities and stunning views of the area. Notably, the honorary president of the club is none other than the former King Juan Carlos of Spain.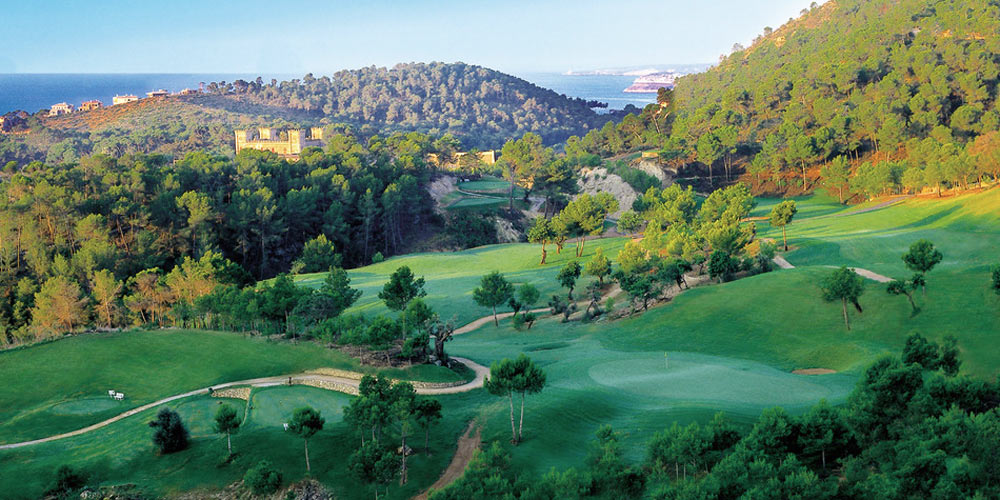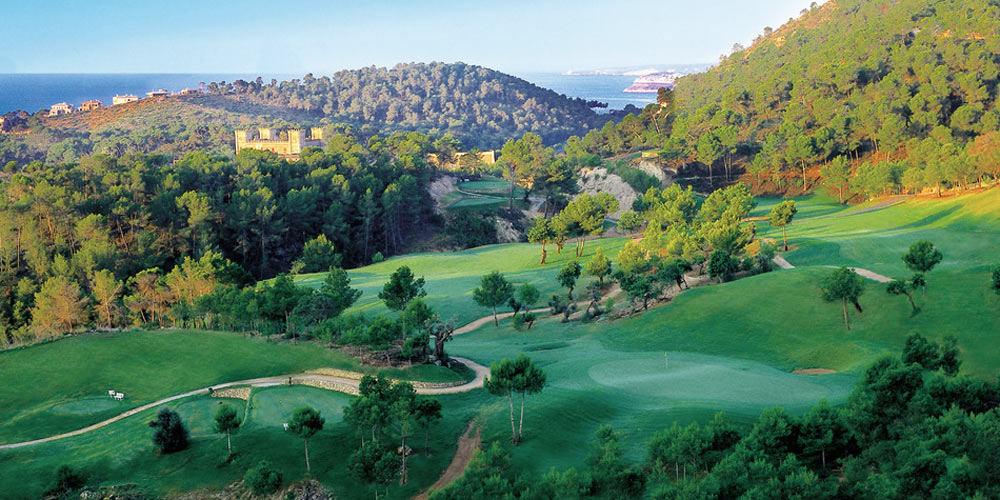 Source: realgolfbendinat.com
According to a legend, Bendinat owes its name to King James I, who in 1229 made a camp here after a grueling battle with the Moors. In the first days of the conquest of Mallorca, after having a simple dinner with garlic bread, he declared: "Ben dinat", in Catalan "well dined". That is one of the reasons why Bendinat is still famous for its abundance of nice food and wine.
There are several restaurants in the area, where you can have a perfect dining experience. One of the most highly rated is the La Terrazas de Bendinat in the legendary hotel by the sea.
The restaurant has a beautiful terrace, overlooking the Mediterranean Sea and providing good quality traditional food and service.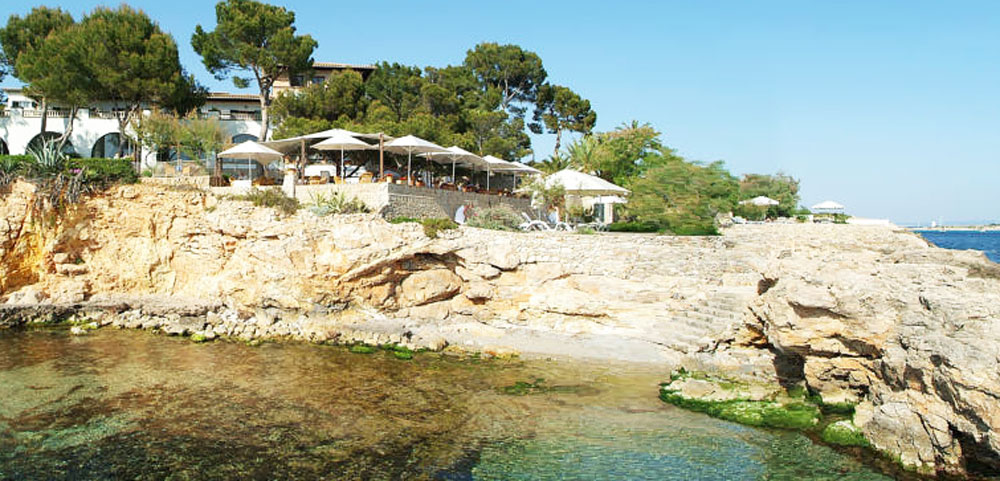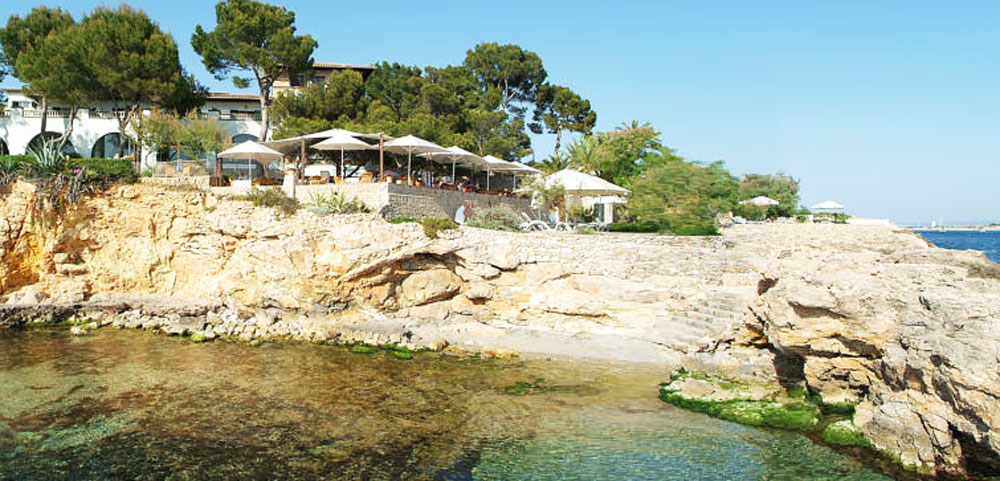 In addition, with a large number of international residents it still stays tranquil and peaceful all year, and the feeling of privacy and luxury makes it an ideal place for families and older couples.
The picturesque beaches, several international prestigious colleges with British and American curriculum, best royal golf courses, and proximity to Palma municipality is what makes properties in Bendinat ones of the most desirable in Spain.
Properties & Surroundings in Bendinat (Pinterest Feed)
Follow Casafari – Property Search's board Neighbourhood Guide – Bendinat, Calvia region, Mallorca, Spain
Read more about the Calvia municipality and neighbouring areas: