White sand beach, full moon and celebrity parties, Nikki Beach, BCM PlanetDance and Pirates Reloaded show make Magaluf one of the most popular holiday destinations in Spain. Magaluf property owners have the privilege of being in the mix of it all.
Magaluf property insights
Types of properties in and around the area range from the traditional middle-class apartment complexes and hotels to more upmarket types of accommodation. Prices on Magaluf property market, part of Palmanova district, are 30% lower in comparison with Calvia municipality. The average price ranges from €3,550 per sq. metre for an apartment to €4,050 per sq. metre for a house. 
Property position providing beautiful sea views adds an extra value on the top of the selling price. On average, it ranges from €4,150 per sq. metre for an apartment to €4,900 per sq. metre for a house. 
The most renowned real estate agencies on Magaluf property market are Imperial and Coastal Properties Mallorca with more than 50 listings in the area.

January 16, 2019
Sale price distribution in Palmanova
Sale price per sq.m. for each property price in Palmanova
Why Magaluf property?
During the high season from July to August, this resort town mostly caters for different kinds of holidaymakers. At other times of the year, when the most of the resort hotels are closed, you can see more locals and residents on the Magaluf streets.

Magaluf is located on the south-west coast of Mallorca, within a thirty minute drive from the capital city of Palma. Bathed by pure and clear water, it has become a resort area, which is especially popular with British and Scandinavian package holidaymakers, coming here for the non-stop boisterous partying. So, if you are looking for a quiet place to spend your time, it is better to choose a more peaceful Palmanova. It is a neighbouring resort town, which is within the walking distance from Magaluf.
The long Magaluf beach is notable with its golden white sand and clear turquoise waters of the Medditerean Sea. Here, you can indulge in one of the water pastimes, such as windsurfing, water-skiing, diving, or try sailing on a transparent bottom boat.
A popular challenge is a swim to the Black Lizard Island. It is located in the centre of the Magaluf Bay, approximately 400 metres away from the beach coast. The island got its name because of a large number of black lizards inhabiting it, which can be seen dashing away during your climb.
Behind the beach, there is a new promenade street, which is lined with coastal restaurants, cafes & bars. Here, you can have a nice paella or some tapas, especially at coastal restaurants. Interestingly, the concept of a Mallorcan cuisine is not typical for this area and many local cafes and restaurants offer typical British food.

Many visitors come to Magaluf because of what the resort has to offer, and there are over one hundred nightclubs and party lounges to choose from. Most of them are located on Punta Ballena, which is the centre for the main nightlife. BCM Planet Dance, one of the best clubs in the world, is featuring incredible laser shows. It hosts many international DJs such as Tiesto, David Guetta, Freemasons, as well as clubbers and celebrities from all over the island and beyond.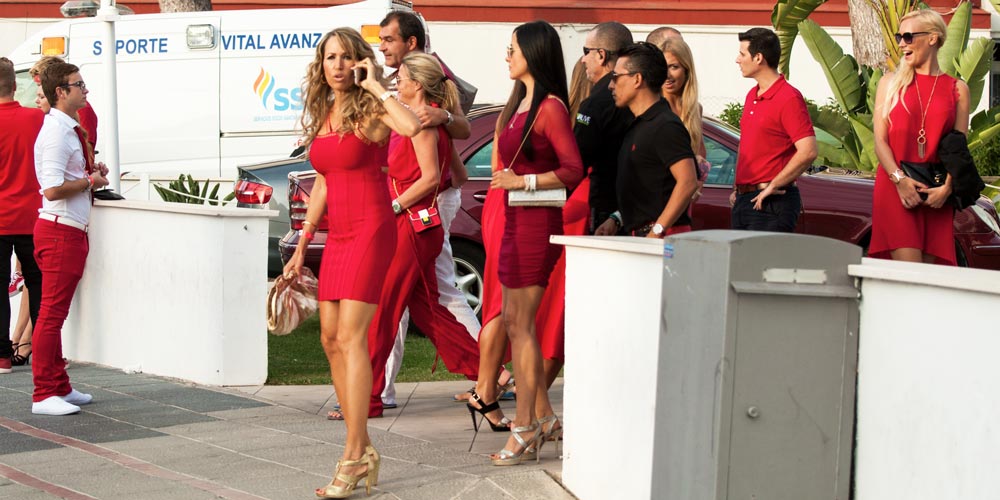 Other popular spots include the previously mentioned Nikki Beach, the brand new BH Mallorca and the Mallorca Rocks hotel. They offer a stage and club areas to host international dance acts, as well as  various shows such as full moon parties and Pirates Reloaded. The Casino de Majorca, besides offering all the usual facilities, also regularly hosts performances by famous artists.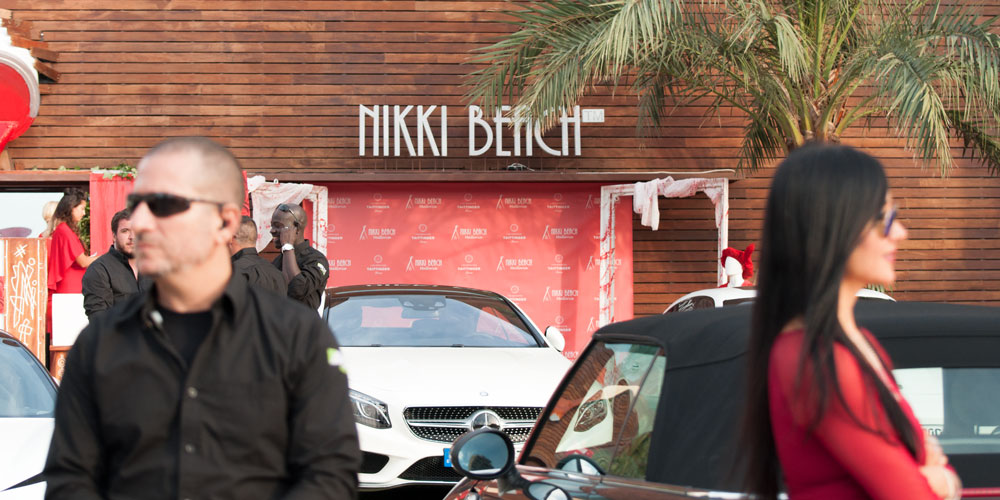 It's worth pointing out that despite its controversial reputation, Magaluf has experienced a recent increase in more up-market tourism and a shift towards more music orientated package holidays. With the help of the council, which is desperate to improve the reputation of the destination by fostering new frameworks and implementing new rules on drinking in the street and bar crawls, it is likely that Magaluf will become Mallorca's 'small Ibiza'.

This way, with the further development of the more premium side of the resort, 'the new Magaluf' is expected to be a resort area with more upscale properties, great music, events, as well as chic and cool boat and celebrity parties.