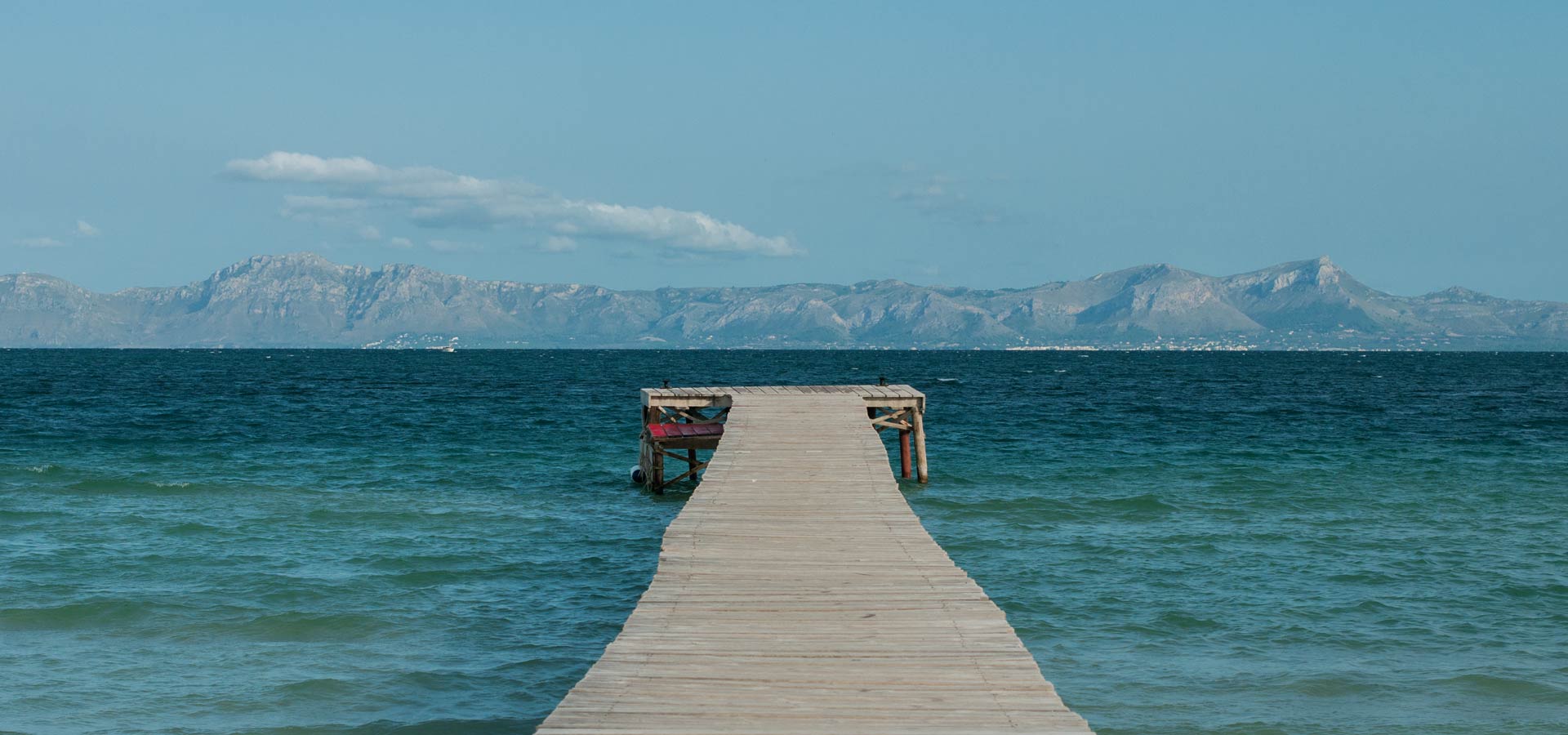 PORT ALCUDIA
Exclusive area marked by the sea, a pearl of the North of the island
Quite simply stunning and lacking very little, the area of Port Alcudia boasts long sandy beaches, tranquil coves and "world heritage" mountains. Also, it is a place of wonderful boutiques, restaurants and wine. It is most definitely something that you should not miss.
The properties here boast one of the most exclusive locations in the north of Mallorca. Many of villas are set directly on the beach front of the beautiful Playa de Alcudia and have the sensation of touching the sea.
In Port Alcudia, the properties in the range from €200K to €900K are sold in average for €2,796 per sq.m. The average price for luxury homes ranging from €900K to €3M is €4,624 per sq.m. There are also up-market villas represented in the area with the price range from €3M to €4M, sold at the average sq.m. price of €8,256.
Price distribution in Puerto Alcudia
Price per sq.m. for each property price in Puerto Alcudia
Prime second-home buyers will find here not only sophisticated properties, but also yachting, high-quality services and gastronomic offers. All this will leave you spoilt for choice when it comes to how to spend your days.
Conveniently, it is situated 45 minutes drive on a highway from the Palma de Mallorca airport (PMI). The municipality's center and the historical and emblematic town of Alcudia, is reachable just in 8 minutes driving.
Port Alcudia has been transformed from the fishing port into an important leisure resort area. However, it is not only a place known for its vitality, especially in the summer season, but also for the presence of water sports and as a commercial port.
In and around the Port of Alcudia you will find an exceptional natural environment full of possibilities for everyone. There are various activities, which you can do: sail a yacht, ride a jet-ski, go cycling, mountain walking, swimming or diving.
For golf lovers, there is a famous Alcanada golf course located just a stone's throw away.
The Port of Alcudia is also one of the most well-known hotspots for dining and nightlife in Mallorca. Here you can find a wide range of exquisite restaurants, bars and night clubs.
The fine restaurants are spread throughout the port, each with its own personality and special dishes. Flavor, originality, and sophisticated arrangements set the stage and invite you to relax, get together and celebrate.
If you are looking for an elegant and comfortable place, at "Bistro Mar Restaurant" you can enjoy a selection of Mediterranean and International cuisine, mostly comprising exquisite fish and fresh seafood or tasty grilled meat dishes.
"Vardero Restaurant" is offering homemade international cuisine with the Mediterranean influence and 10 years of experience.
Or, you can head to the "Aqua" – restaurant of international cuisine with the shellfish hatchery on the waterfront.
From the Port of Alcudia, there is a 15 kilometers stretch of Blue flag fine sand beach, the longest in the island, bordering the bay as far as Cape Ferrutx. Its shallow peaceful waters are great for kids and make the bay ideal for the practice of water sports of all kinds, which are available along the beach.
The views of the bays of Pollensa and of Alcudia from the Port Alcudia are of an unforgettable beauty. The walks along the sea are deliciously relaxing.
Also, there are some nooks and corners that are only accessible by boat and they are paradisiacal.
The area of Port Alcudia also is in close vicinity to other beaches of the Alcudia region: Alcanada, Sa Platgeta, S'Illot, Es Barcares, Cala Poncet, Sa Caleta and Coll Baix. And these are are just some examples. In Alcudia bay, there are crystal clear water beaches  of different kinds – with fine sand, small pebbles or rocks.
Alcudiamar is the sea village located in Port Alcudia. It is rich and intense in its historical, cultural and ecological heritage, the paradise of the future. Here you can also enjoy the cuisine in a beach bar or luxury restaurant. Or, you can simply relax anywhere on the 30km coast or the 12km of sandy beach in the beautiful bay.
The area of Port Alcudia is beautiful, welcoming and open. Thanks to its kilometers of beaches, boat installations, magnificent promenade, and restaurant areas, it the ideal place to have a break and enjoy summer leisure time activities. In addition, some of the properties here are well located in elevated positions, enjoying privacy and fantastic views to the sea and to the mountains. Thus, the area is sought-after among property buyers as a place for second-home residence.
Properties & Surroundings in Port Alcudia (Pinterest Feed)
Follow Casafari – Properties Search's board Neighbourhood Guide – Port Alcudia, Mallorca, Spain on Pinterest.
Read more about the Alcudia municipality and neighbouring areas: