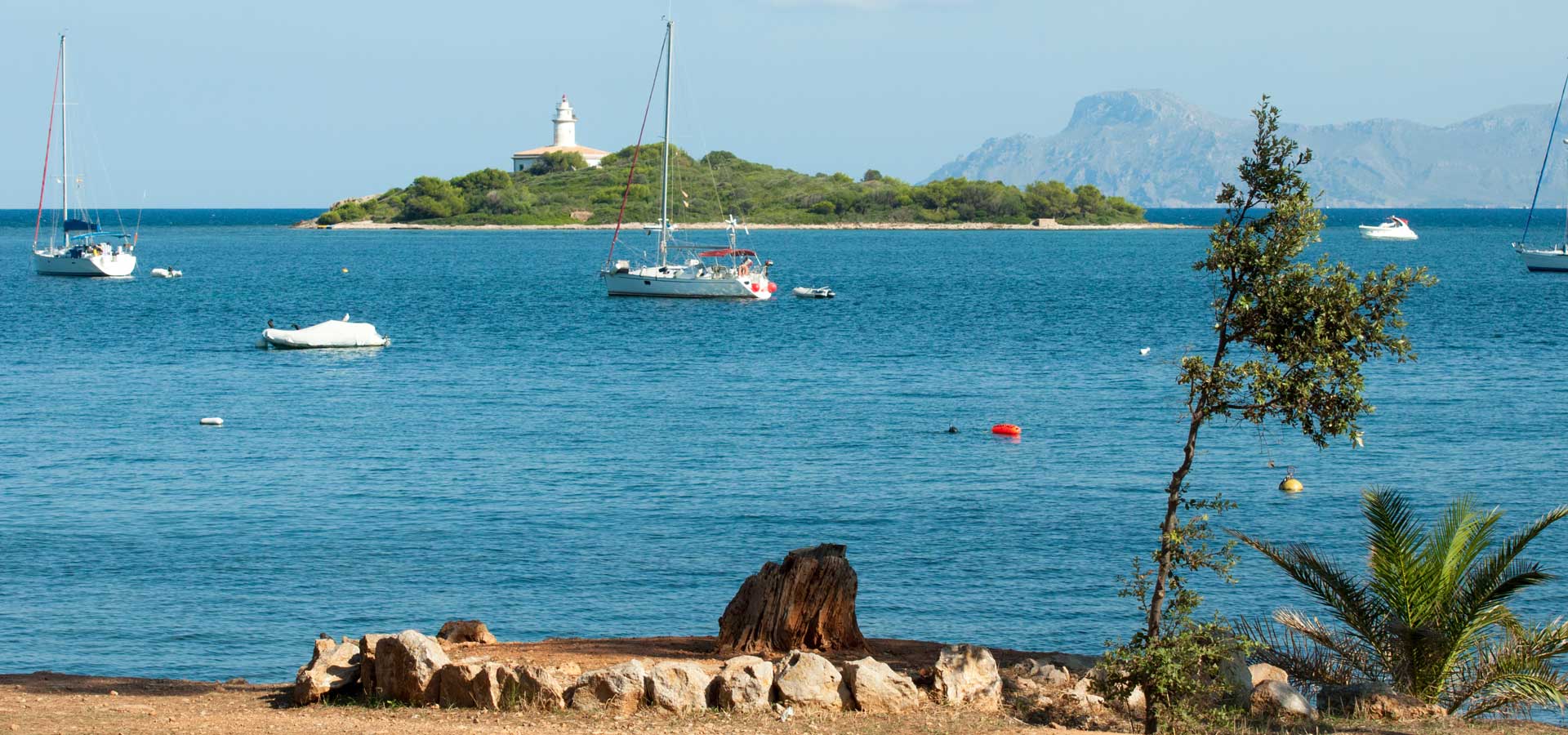 ALCANADA
Peaceful area on the doorstep of one of the most beautiful golf courses in Mallorca
A pretty residential area that is very near to the Alcanada golf course, and just a stone's throw away from the town of Alcudia and lovely Blue flag beaches. Alcanada (or Aucanada) is sought-after neighborhood among prime second-home buyers. It is closely located to many advantages of the high-quality area of the island. Here you find fantastic facilities, plenty of leisure activities, and great services. Also, it has good communication links with the rest of the island. The neighbourhood is about one hour driving from the capital city of Palma.
The villas in Alcanada provide an immense privacy and are conveniently located next to the golf course. Built on elevated ground, the properties boast excellent views over the Bay of Alcudia and the Isle of Aucanada. So, this area attracts not only the lovers of the noble sport of golf. It is also interesting to those affluent second-home buyers, who want to enjoy stunning views and tranquility.
Price distribution in Puerto Alcudia - Alcanada
Price per sq.m. for each property price in Puerto Alcudia - Alcanada
Hans-Peter Porsche is a son of the legendary car manufacturer Ferdinand Porsche. As an avid golfer, by creating Alcanada Golf Club, he has implemented a personal dream. In the mid-80s, he acquired the 110 hectares of the south-facing slope between the nature reserve and the sea in Alcudia region. Then, he instructed the American star architect Robert Trent Jones with the design and construction of the "perfect" place. But, only in 2003 (after the troubles with the authorities, the death of Robert Trent Jones Sr., and a devastating storm), the work has been completed by the Robert Trent Jones Jr.
Today, Alcanada Golf Club is considered as one of the finest, beautiful and scenic courses in Spain and Europe. It is set next to the sea, and here you can enjoy the views over the bay of Alcudia and the offshore island of the Alcanada Lighthouse. The Club terrace also offers spectacular views and fine Mediterranean cuisine.
The nearby restaurant La Terraza boasts delicious food and privileged location by the beach with the views over Alcanada.
The harbor of Port Alcudia is located only in 5 minutes from Alcanada. It is the main leisure spot in the north of the island and a popular place to spend time for both locals and visitors.
The beach of Platja des Secs is within a few minutes driving distance from the residential area.
Finally, the tranquil and lush hillside surroundings of Alcanada provide to its residents the perfect holiday hideaway far from the boisterous crowd. Yet, it is just behind Alcudia, one of the liveliest areas of the north of the island. So prime second-home buyers can enjoy the best of both worlds. This way, this quiet residential area is one of the most exclusive and privileged locations for buying prime properties in Mallorca.
Properties & Surroundings in Alcanada (Pinterest Feed)
Follow Casafari – Property Search's board Neighbourhood Guide – Alcanada, Alcudia region, Mallorca, Spain
Read more about the Alcudia municipality and neighbouring areas: