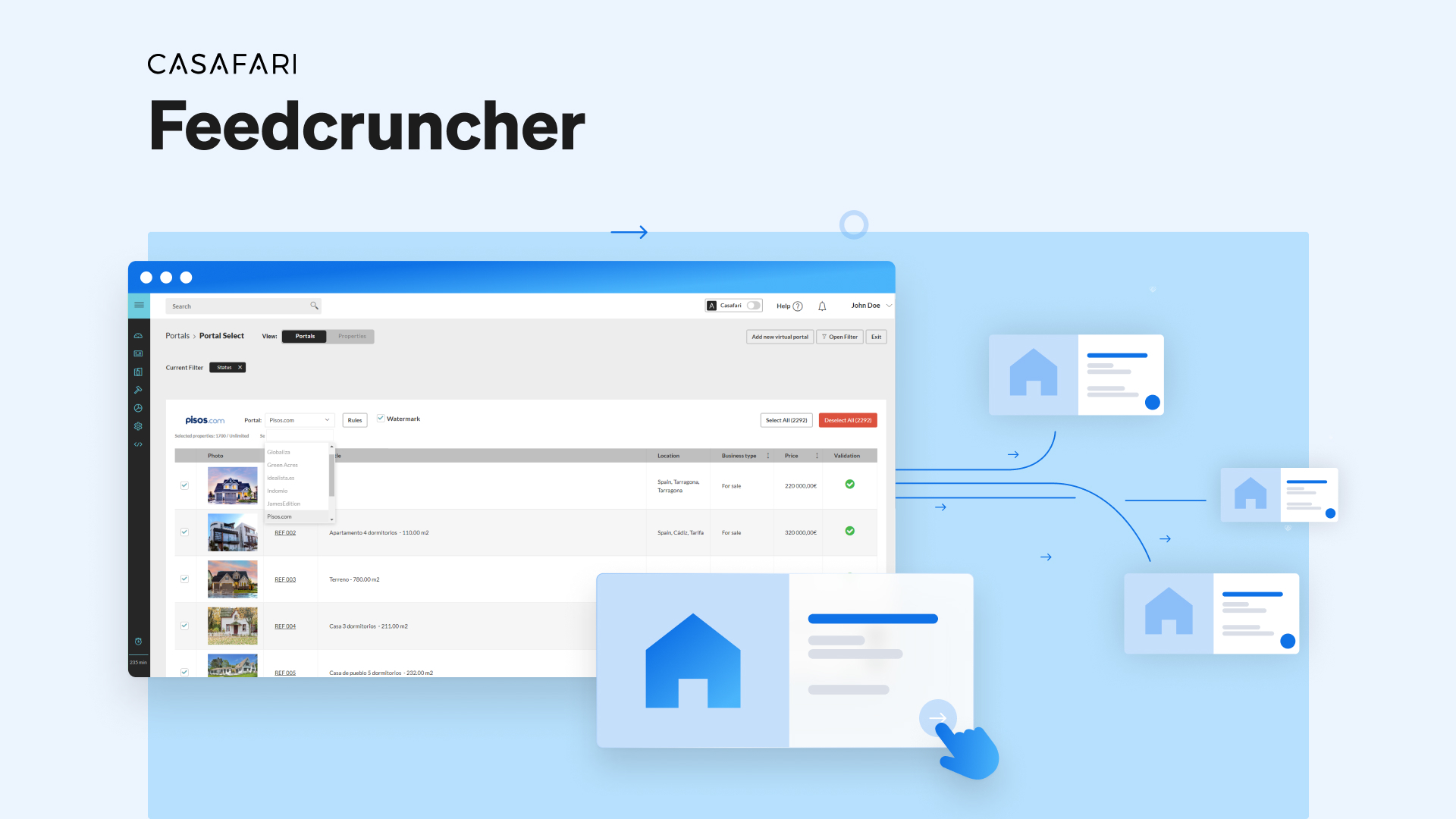 Want to have your listings advertised in over 100 national and international property portals in no time? This is a job for Feedcruncher, a product designed to work for you, speeding up the process of advertising your property portfolio while you focus on more important tasks. Here are 3 good reasons for you to add … Continue Reading »
Daily, we track 180.000+ property changes in Spain, Portugal, France, etc.
Be the first one to know about price changes, new and sold listings.
GET FREE ACCESS