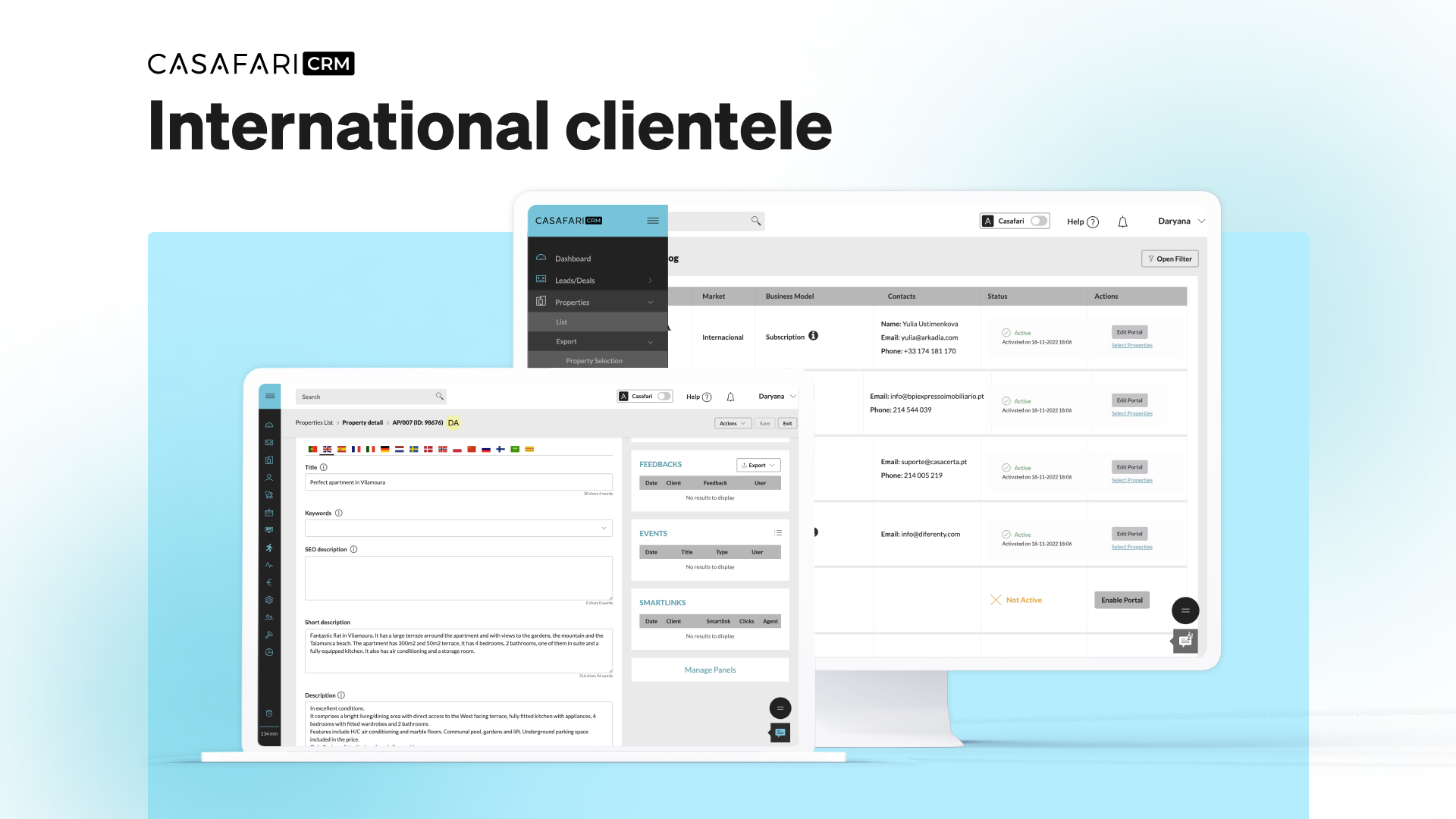 By targeting the international property investors, the estate agent gets to expand their range of potential clients, whilst increasing their chances of selling, especially if they are working with people from countries with greater purchasing power. But, although this strategy brings good results, the ideal would be to do it in a way that does … Continue Reading »
Daily, we track 180.000+ property changes in Spain, Portugal, France, etc.
Be the first one to know about price changes, new and sold listings.
GET FREE ACCESS