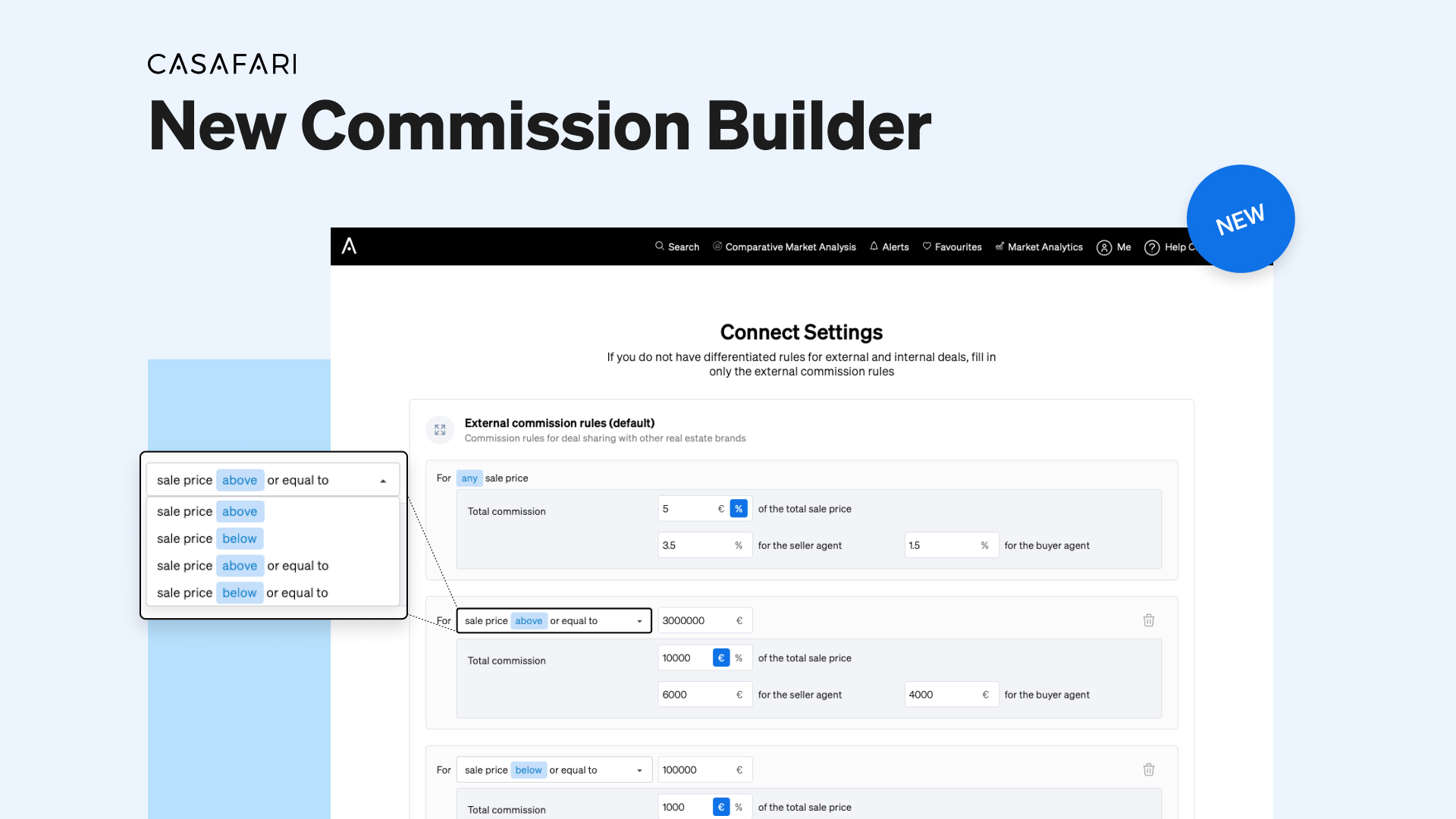 CASAFARI Connect is a very handy feature for estate agents: it allows you to partner with other professionals in shared property transactions. This way, you can always rely on another agent to help you when a client is looking for a property that you don't have in your portfolio. The client finds what they're looking … Continue Reading »
Daily, we track 180.000+ property changes in Spain, Portugal, France, etc.
Be the first one to know about price changes, new and sold listings.
GET FREE ACCESS