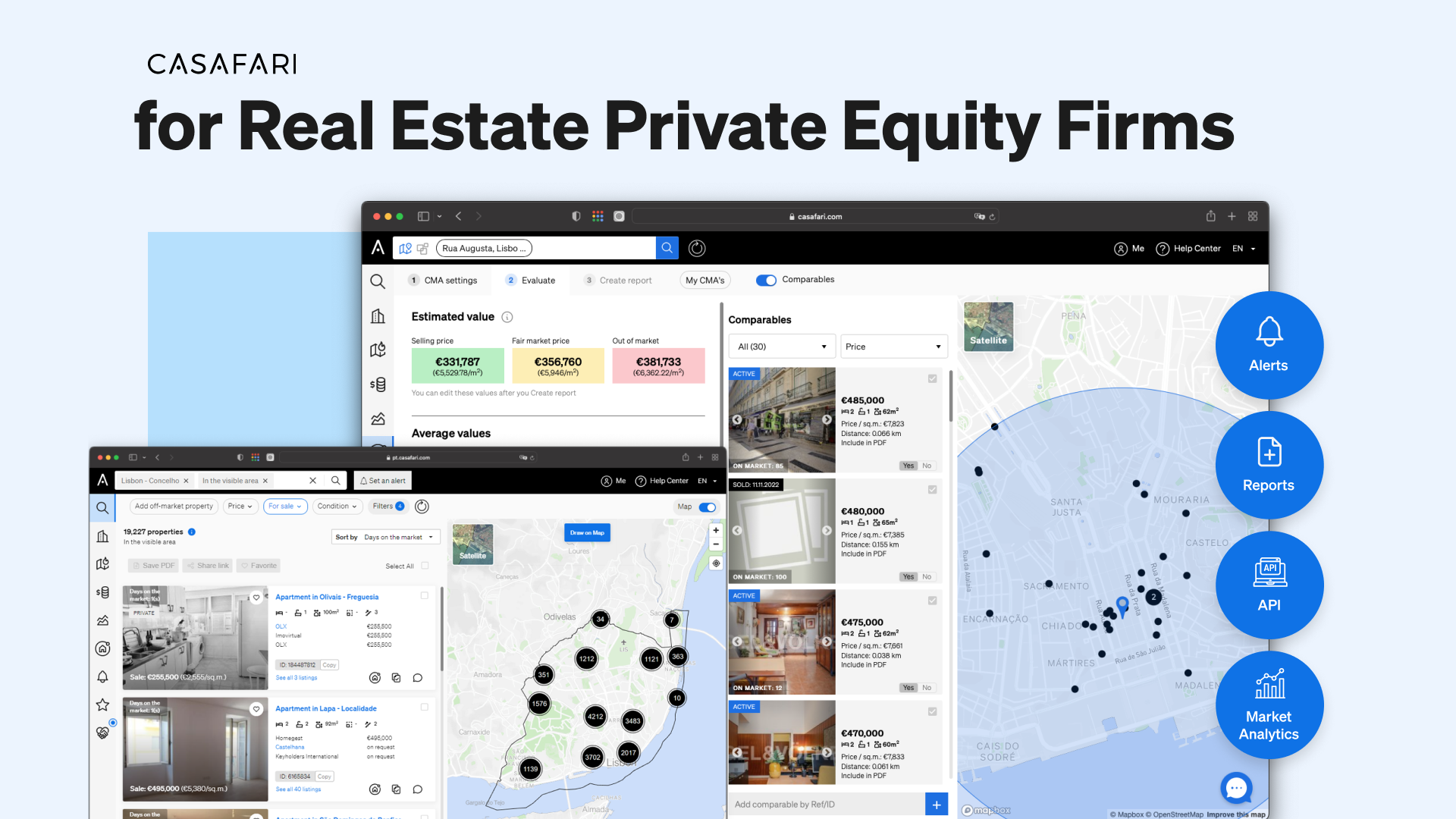 In theory, working with real estate private equity is quite simple: you pool money from property investors, find profitable opportunities, collect the yields of choosing the right places and grow the invested capital. But, as we're sure you know, the property market is a dynamic one, with real estate being sold and put for sale, … Continue Reading »
Daily, we track 180.000+ property changes in Spain, Portugal, France, etc.
Be the first one to know about price changes, new and sold listings.
GET FREE ACCESS