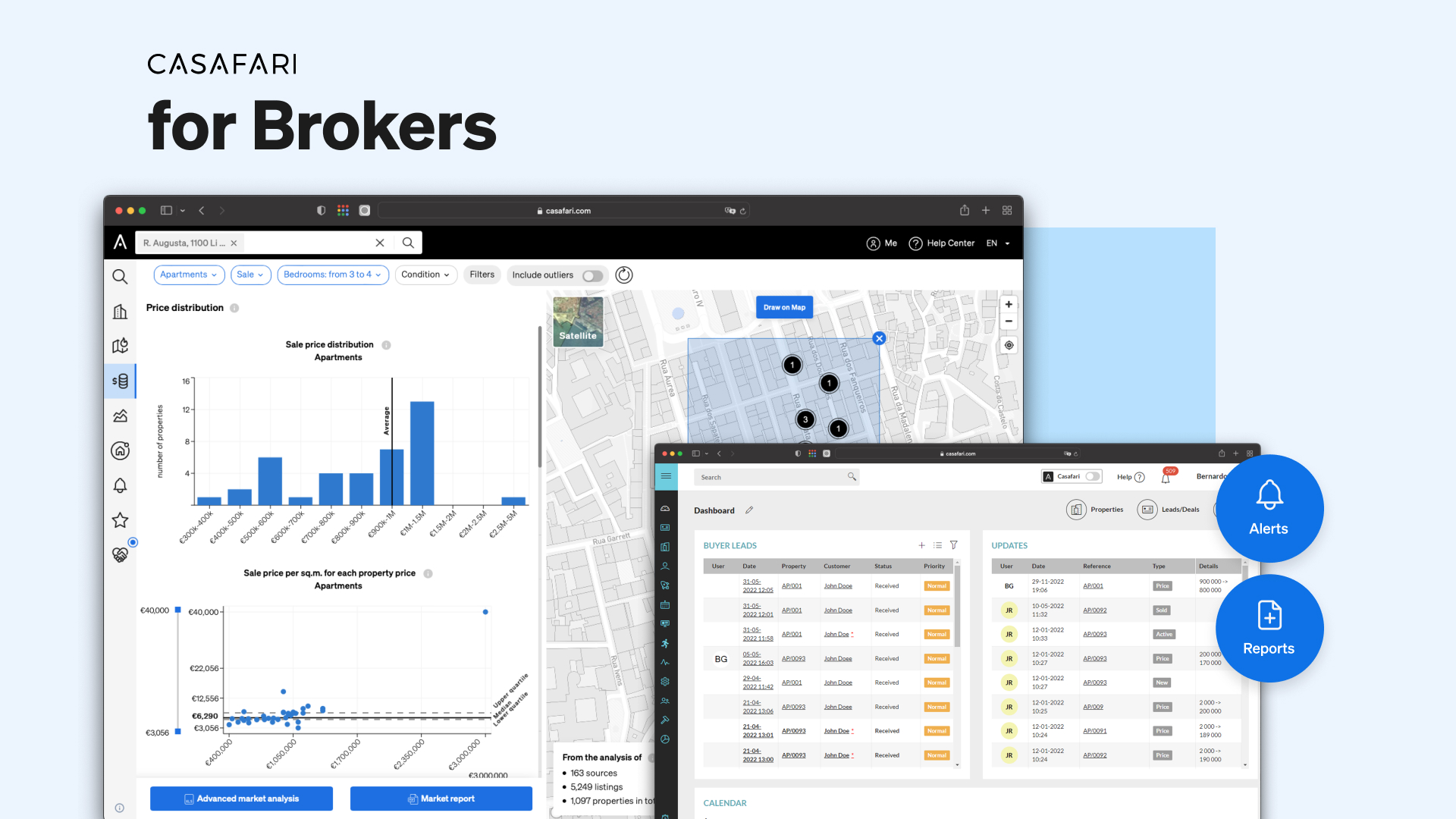 The job of a real estate broker is not an easy one. Among many other tasks, they are in charge of deciding the direction of the business to ensure a high performance that leads to profit. Meaning, they have to make sure that the agents have the right technological tools to do their best work, … Continue Reading »
Daily, we track 180.000+ property changes in Spain, Portugal, France, etc.
Be the first one to know about price changes, new and sold listings.
GET FREE ACCESS